Westcon-Comstor hosted one of a kind virtual summit to explore upcoming opportunities with future technologies and solutions.
Westcon-Comstor Middle East, a distributor of leading ICT solutions hosted IMAGINE Middle East, a 2-day virtual summit for IT resellers and integrators from the 10th-11th of November 2020. With over 1800 attendees, it was the largest distributor-led event of its kind in Middle East that focused on helping IT resellers explore opportunities with futuristic technologies and solutions. The event saw a great line-up of presenters including senior executives from Westcon-Comstor, vendors and global keynote speakers.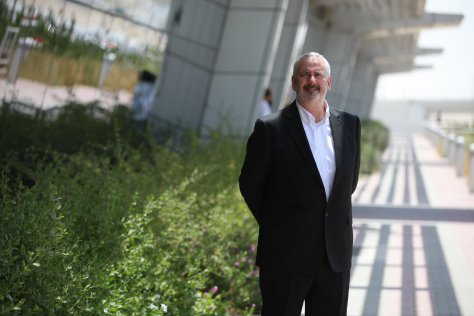 "Since the onset of the pandemic we have worked with our channel partners by sharing insights to help them identify verticals/areas which still have the opportunity to grow. IMAGINE Middle East has helped us take our engagement with our resellers and vendors a step further by providing a platform to explore upcoming opportunities with futuristic technologies and solutions" said Steve Lockie, Group Managing Director, Westcon-Comstor Middle East. "We have been extremely delighted with the phenomenal feedback we have received for the event. IMAGINE is a key milestone for us in our digital marketing & virtual events roadmap as it has helped us offer a world-class event with regional flavor to our reseller community."
IMAGINE Middle East offered an interactive and engaging experience which included virtual booths, live presentations, online competitions, live entertainment and panel discussions. Partners were also made aware of the wide range of value-added services and digital distribution platforms offered by Weston-Comstor that revolve around its unique EDGE framework. One of the key highlights of the event was the panel discussions during which senior IT executives including CIO's/ CSO's/ IT directors from leading organizations across the region shared insights on how their needs are evolving in the new normal. The panel also included senior representatives from vendors who highlighted how they are innovating to support the evolving needs of the customers. The event concluded with an interview with Steve Lockie during which he outlined how Westcon-Comstor through its 'digital first, data-driven' strategy is geared up to support the partners and vendors as they navigate the new normal.