Dubai, UAE, 1st June, 2021: Westcon-Comstor Middle East, a value-added distributor of leading ICT solutions has announced that it will host its next edition of IMAGINE Middle East, a 2-day virtual summit for IT resellers and integrators on the 21st & 22nd June, 2021.
The IMAGINE event was launched by Westcon-Comstor in November last year and based on the extremely positive feedback received from partners and vendors, it is now planned to repeat the event on a 6-monthly cycle.
IMAGINE Middle East will be themed 'Accelerating Digital Transformation- Reshaping the Digital Era'. Expected to be the largest distributor-led event of its kind in the Middle East, attendees will gain insights from authoritative keynote speakers and enjoy interactive digital experiences.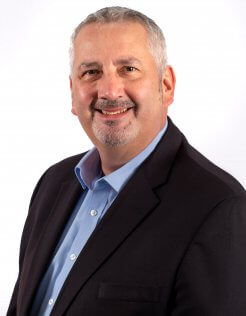 "As a true 'digital first, data-driven' organisation, IMAGINE has taken our engagement with our resellers and vendors a step further", said Steve Lockie, Group Managing Director, Westcon-Comstor Middle East. "As we further expand our presence in the region with the establishment of local offices, we look forward to having our vendors and many more partners join us to explore, identify and act on upcoming opportunities in advanced technologies and solutions".
IMAGINE Middle East will offer an interactive and engaging virtual experience where vendors and industry experts from across the globe will share exclusive and insightful content. Partners will learn about the range of value-added services and digital distribution platforms offered by Weston-Comstor based on its unique EDGE framework.
Attendees will be able to enjoy interactive virtual networking spaces where they can visit virtual booths, participate in online competitions and access content on-demand. The 2-day event will also see world-renowned motivational speakers and entertainers perform.