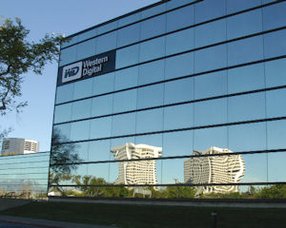 As it looks to capitalise on growing storage demands from small and medium-size companies, Western Digital has acquired data protection company Arkeia Software, which specialises in network back-up software.
The firm also works with appliances for physical as well as virtual environments, and will expand Western Digital's portfolio with a more feature-rich data-protection offering for larger SMBs.
The transaction, which closed in December, includes Arkeia's technology, products and employees, Western Digital said on Tuesday. It did not disclose other terms of the transaction.
The company will be integrated into Western Digital's SMB unit. The products will initially retain the Arkeia name, and all customers on current maintenance plans will continue to receive support, according to Western Digital, which plans to retain Arkeia's software and appliance product lines.
On Tuesday, Western Digital also announced the general availability of Arkeia Network Backup version 10.0, which includes features to enable what the company calls "hybrid cloud back-ups".
This means a back-up to disk on the LAN is first performed, and then that data is replicated to the cloud, too. Using this strategy shortens the backup window and accelerates most data recovery operations, according to Arkeia.
With the introduction of version 10, administrators can use any combination of physical media and Internet transport to upload backup sets to a remote cloud.
Arkeia has a selection of agents for backing up databases, directories, virtual environments and applications, such as Sharepoint and Exchange.
The company also has a soft spot for open-source environments. It was the first to ship professional back-up solutions for the Linux market in 1999, and today it can protect applications such as MySQL, PostgreSQL and OpenLDAP.
Arkeia was founded in 1996 and is based in San Diego, California.