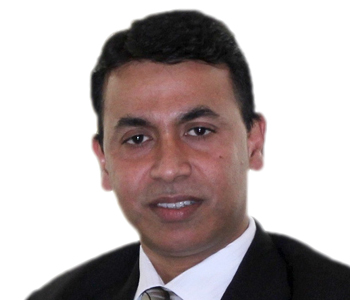 Wi-Fi is increasingly becoming one of the most important needs of individuals. According to an International Data Corporation (IDC) research, which was conducted on behalf of Linksys, almost 30 percent of people consider food as a day-to-day necessity while 18 percent consider Internet and Wi-Fi as the second most important modern day necessity.
In an average home, a minimum of five devices are simultaneously connected to the router and more than half face buffering and lag issues when streaming videos and music, playing online games, surfing the internet, and checking emails.
The research titled The Home Network, the Neglected Workhorse by IDC and Linksys underlined that 84 percent of users cite performance as the most important attribute when purchasing a new router, far out distancing range, security and even price.
The research also shows that the frequency of buffering and performance issues during various activities are 42 percent while playing online video games, 34 percent while streaming videos, 25 percent while listening to music and 18 percent surfing the web resulting to a dissatisfied wireless experience. One of the main causes for the poor performance is the use of outdated Wi-Fi technology. Nearly 50 percent of connected families are observed using router running version of Wi-Fi at least 12 years old.
"As we swiftly move to a super connected era, families see Wi-Fi as one of the top lifestyle essentials. Year on year, they continue to invest in connected devices such as 4K HDTVs, smartphones, and home automation devices without making any essential advancements in their Wi-Fi technology. This in turn chokes their complete networking experience," said Amanulla Khan, Managing Director, Linksys, Middle East, Turkey and Africa. "To keep up the speed and performance of their wireless experience, families should upgrade to premium Wi-Fi routers that are inbuilt with the latest technology needed for all the new devices coming into the home, and never have to worry about their network."
Supporting Middle East home connectivity, Linksys will soon unveil the launch of the 'next big thing' in home networking in June 2016, which includes Linksys MAX-STREAM AC5400 Tri-Band Wi-Fi Router with MU-MIMO (EA9500) routers with Smart Wi-Fi Software applications, one of the most powerful tri-band routers on the market, which delivers premium business-grade connectivity to the home,  and the first MU-MIMO enabled USB adapter the Linksys MAX-STREAM AC600 USB MU-MIMO Adapter (WUSB6100M) that upgrade Wi-Fi technology in smart devices.
The company will also launch a new range extender with next-generation AC Wave 2 technology – MU-MIMO the Linksys MAX-STREAM AC1900+ MU-MIMO Wi-Fi Range Extender (RE7000) that provide greater performance with seamless roaming that eliminate Wi-Fi blackspots
We are excited about Linksys' upcoming product line and are looking forward to launching these products in the promising Middle East market, which has a large technology-savvy population and connected consumers who seek a heightened wireless experience from their routers that can withstand attaching more devices than ever," said Khan. "We believe that the products will be a game changer in the regional market with its unique and notable differences in network performance."