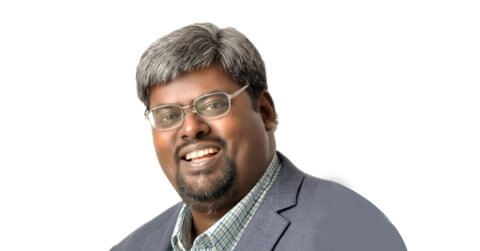 WSO2, the leader in digital transformation technology, today announced a new partnership with leading global IT distributor and solutions aggregator TD SYNNEX. This partnership brings WSO2's industry-leading software for API management, integration, and customer identity and access management (CIAM) to TD SYNNEX's expansive global IT ecosystem.
In a survey of 500 IT decision-makers, the vast majority agree on three factors that are key to driving better digital experiences, as well as gaining and maintaining a competitive advantage: improved security (90%), cloud adoption (89%), and API integration (82%). Yet too often, getting these technologies to work together seamlessly increases the costs and time needed to bring new digital services and applications to market.
Through their partnership, WSO2 and TD SYNNEX will help mutual customers significantly lower the barriers to delivering new digital services and software-as-a-service (SaaS) offerings that create seamless experiences. WSO2 uniquely brings together industry-leading cloud-native technologies for API management, integration and customer identity and access management, including robust business-to-business and business-to-consumer CIAM.
"With today's economic uncertainty and shrinking budgets, enterprises and SaaS companies are challenged to innovate faster without expanding their development teams. We're proud to partner with TD SYNNEX to help more customers than ever to address this need and drive accelerated growth through our joint cloud-based solution", said Moses Mathuram, Vice President, GSI Alliances and Strategic Partnerships at WSO2. "As we continue to strengthen our partner ecosystem, we look forward to expanding the number of companies of all sizes that can take advantage of our industry-leading, open source solutions for API management, integration and CIAM to speed time to market cost-effectively".
Benefits of this partnership include:
New business offering that enables seamless API management monetisation, with every front- and back-end transaction managed in one place
Ease of access to WSO2's market-leading API management, integration, and customer identity and access management solutions
Business value in reducing the cost of development with no need for businesses to build out their own elaborate infrastructure or hire technically diverse teams
Greater efficiencies from reducing time-to-market delivery and complexity with service and support
"TD SYNNEX is committed to uniting IT solutions that deliver business outcomes today and unlock growth for the future", said Cheryl Neal, vice president of new vendor acquisition and global solutions at TD SYNNEX. "With WSO2 added to our vast portfolio of vendor partners, we're able to enrich the breadth and depth of our offerings so customers can do great things with technology".
To learn more about WSO2's partner program, please visit wso2.com/partners/.