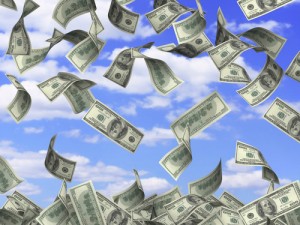 In one of the largest deals of its kind in the Middle East, Zain, one of Iraq's more prominent mobile telecommunications providers has signed a US$650 million five-year network outsourcing agreement with Ericsson, a provider of telecommunications technology and services and its local partner SIM (Service in Motion).
Under this agreement, Ericsson will optimise, modernse and manage IT operations and Zain's mobile network in Iraq that currently includes more than 3,700 sites across the country, the company said.
This is a significant deal for Zain as the agreement is expected to enhance the company's competitiveness in the Iraqi market.
According to Zain, it served over 12.4 million active customers in Iraq as of 30 September 2011.
The deal with Ericsson will enable Zain to increase its focus on its core customer facing business activities such as managing its customer relationships and to offer a shorter time-to-market for offering new services and technologies, representatives of the agreement said.
In addition to which, experts said that the arrangement with Ericsson has the objective of improving network efficiency, reducing operating costs and optimising Zain's investment in Iraq.
Nabeel Bin Salamah, Zain Group CEO said that "Through this agreement, Zain in Iraq will be better positioned to support the evolution and growth of the Iraqi telecommunication industry. Zain Group's investment in Iraq since the launch of commercial services in 2003 and the subsequent development of the country's largest mobile network has exceeded US$4.5 billion and we will do our utmost in ensuring that all Iraqis receive the urgently-needed quality mobile telecommunication services they deserve."
Emad Makiya, CEO of Zain Iraq, confident that the outsourcing agreement will have many benefits for the company and its customers, added, "Choosing Ericsson, which has well over 15 years' experience in managing outsourced networks in partnership with SIM to help operate our network in Iraq, fits perfectly within our business objectives of improving efficiency and the quality of our networks and operations. As a result, we will be in a  stronger position to dedicate resources and assets to our core business operations, continuing to improve customer support, developing and launching new products, services and mobile applications, and delivering on the Zain brand promise of 'A wonderful world'."
Anders Lindblad, president of Ericsson Region Middle East, said,  "This agreement will allow Zain to strengthen its competitiveness in this growing market and allow them to focus on providing an improved experience to its mobile services subscribers. Ericsson has more than 45,000 service professionals and over 15,000 sourced resources, working with the same tools, methods and processes globally.  We are now welcoming additions to that through the knowledge and expertise of the Zain employees in Iraq."
Following its recent expansion to northern Kurdistan, Zain plans to invest in its network infrastructure in the coming years to increase its network coverage in the country.
The company's Corporate Social Responsibility support programs have stretched across many needy areas over the years, with Zain Iraq's total contributions exceeding US$25 million to date. The company employs over 2,500 Iraqi nationals who regularly undergo professional training and advancement programs.