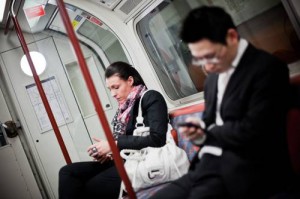 Up to 10 percent of mobile apps expose user passwords and login names, 25 percent expose personally identifiable information and 40 percent communicate with third parties, according to research results released today by ThreatLabZ, a security research arm of Zscaler.
The analysis was done using the new Zscaler Application Profiler (ZAP), a free online tool that makes it easy for users to assess mobile apps for security risks.
There are over one million mobile applications, and more than 1,500 new apps being released every week. Users who download these apps, even from trusted sources, assume security measures are built in.
However, the new research from ThreatLabZ shows that is not always the case. The ThreatLabZ team analysed hundreds of applications, and found that many popular apps leave user names and passwords unencrypted, while others are insecurely sharing personal information—such as names, email addresses and phone numbers—as well as communicating with third parties, including advertisers.
"App stores have strict guidelines about which logos and colours developers can use, yet application security remains largely unenforced," said Michael Sutton, Vice President of Security Research at Zscaler.
"Using ZAP, mobile app developers, users and corporate IT organisations can easily assess the security risks of apps before they are installed, and analyse installed apps for privacy violations."
Zscaler's Application Profiler is an easy to use online tool where users can search the name of any iOS or Android app, and receive an instant assessment of its security and privacy risks, along with an overall risk score.
Users can also use ZAP to scan traffic from an app installed on their device to see whether their own data is being exposed. No security expertise is needed to use ZAP. As more users submit mobile apps for analysis, Zscaler's ThreatLabZ team adds the results to the ZAP database, in effect crowdsourcing the security profiles of thousands of mobile apps.