Princess Nourah bint Abdulrahman University, in alignment with the Saudi Vision 2030 to promote a knowledge-based economy, has partnered with the national and international organisations to provide distinguished degrees and certificates for Saudi female students and graduates.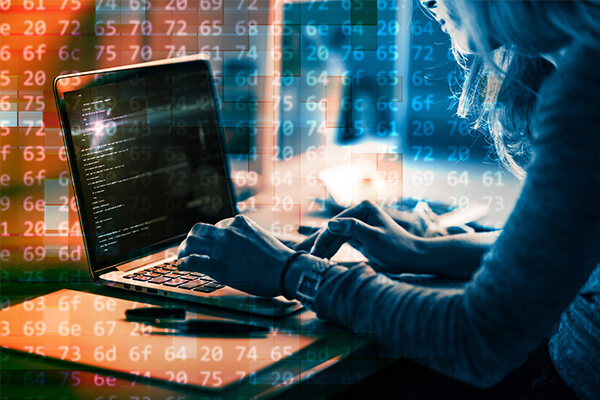 PNU partnered with Dublin City University to launch the first Masters in Computing degree with specialisation in Data Analytics in the Kingdom of Saudi Arabia.
Auhood Alfaries, Dean College of Computer and Information Sciences, Princess Nourah bint Abdulrahman University, said, "Building a comprehensive curriculum to cover the essential knowledge area for the computing disciplines and to equip our students with the skills required for the future workplace is a priority for Princess Nourah bint Abdulrahman University.
"We are proud to be a leading university to actively promote the data skilled taskforce in the Kingdom through the introduction of industrial relevant certifications and trainings. We strive to continually evolve to contribute towards building a knowledge-based economy, in alignment with the Saudi Vision 2030, through strategic academic partnerships such as the Dell EMC External Research and Academic Alliance program which plays a crucial role in effectively developing our students into tomorrow's workforce."
With the vision of providing a comprehensive learning program for women and recognising the requirement for new skills with the influx of technological developments, the College of Computer and Information Sciences is embedding a variety of certifications and technical trainings into its curriculum for three bachelor degrees – Computer Science, Information Systems and Information Technology.
As a member of Dell EMC's External Research and Academic Alliance Program, the college has successfully trained and certified 57 female Data science and big data analytics students this semester with an additional 103 students certified in Cloud Infrastructure. The leading university also successfully introduced VMware Install, Configure and Manage course as an elective training course for senior students.
"The unrelenting pace of digital transformation in the marketplace is creating new challenges for all of us where organisations as well as individuals are increasingly realising that investing in workforce readiness and the development of new skills is key to future success and competitive differentiation," said Mohammed Amin, Senior Vice President and Regional Manager, Middle East, Turkey & Africa, Dell EMC. "Dell EMC recognises successful digital transformation requires more than technology and therefore we are helping leading universities  develop the critical talent required for the future and ultimately fuel digital progress. We congratulate Princess Nourah bint Abdulrahman University on this wonderful achievement and look forward to continuing to work with them to advance the technical education of women in the region."
Advancements in education of the future workforce are at the core of the Saudi Arabia's Vision 2030 and the National Transformation Program in addition to the focus of the national curriculum and training on innovation in advanced technologies and entrepreneurship.   A recent study by Dell Technologies titled Realising 2030: A Divided Vision of the Future highlighted the lack of workforce readiness as the leading barrier in the Middle East to becoming a successful digital business in 2030, further emphasising the need for skill development among existing employees and future generations. The explosion of data further fuels the requirement for individuals to build expertise in niche and specialised fields as digital environments continue to evolve.
For more stories on success and business transformation through technology subscribe to our newsletter. Follow us on Twitter and LinkedIn, like us on Facebook to get daily updates on the latest tech news.