Saudi Arabia has recently announced the appointment of a global advisory board for the planned $500 billion megacity NEOM.
The board is comprised of industry experts in key sectors to provide insight, advise on key milestones and forge strategic connections for the megacity.
The members of the board have diverse experience in urban planning, architecture, design, technology, sustainability, energy and manufacturing.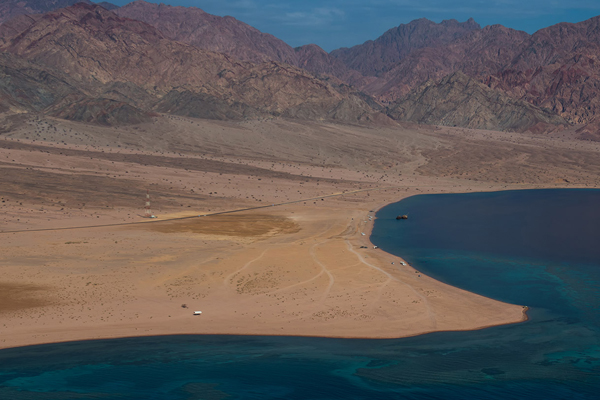 "Each member has been carefully selected on the basis of their experience, background in global business, knowledge of mega projects, major board-level tasks and international influence," the official Saudi Press Agency (SPA) reported.
The full list of advisory board members:
Sam Altman, president of Y Combinator and co-chair, Open AI
Marc Andreessen, co-founder and general partner of VC firm Andreesen Horowitz
Tim Brown, CEO and president, IDEO
Timothy Collins, vice chairman and CEO, Ripplewood Advisors
Alexandra Cousteau, senior advisor, Oceana
Dan Doctoroff, founder and CEO, Sidewalk Labs
Norman Robert Foster, founder and CEO, Foster + Partners
Jean Fréchet, a chemistry professor
Travis Kalanick, CEO, City Storage Systems
Neelie Kroes, a retired Dutch politician and vice-president of the European Commission
Andrew N. Liveris, former CEO and chairman, Dow Chemical Company
Ernest Moniz, founder, Energy Futures Initiative
Marc Raibert, a former Carnegie Mellon University professor and founder, Boston Dynamics
Carlo Ratti, a professor of Urban Technologies and Planning, and director, SENSEable City Lab
John Rossant, founder and chairman of the New Cities Foundation
Masayoshi Son, CEO, SoftBank
Rob Speyer, president and chief executive officer, Tishman Speyer
Peter Voser, chairman, ABB
According to NEOM officials, the advisory board members has been chosen for their expertise and have demonstrated relevant experience, a global business background, familiarity with large-scale projects, senior board-level roles, international influence and enthusiasm for the aims of NEOM.