The demand for digital and tech-savvy recruits are on the rise across the UAE as the country evolves into a test bed for global development of artificial intelligence (AI), according to exhibitors at this month's Careers UAE – the leading recruitment and training fair for UAE nationals.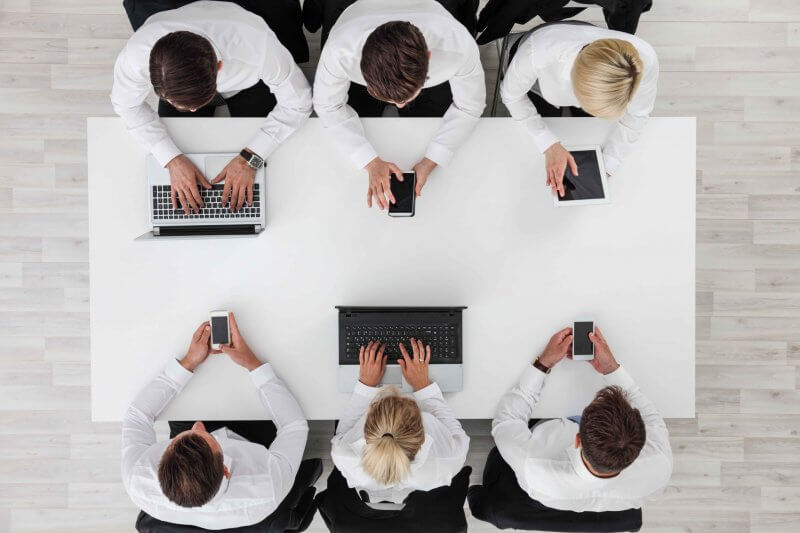 With the UAE becoming a strong proponent of the 4th Industrial Revolution advancement, key exhibitors at Careers UAE, which will mark its 19th annual showing at Dubai World Trade Centre (DWTC) from March 19-21, are forecasting major shifts in employment opportunities with exciting careers opening up in telecoms, machine learning, robotics and the "imagination" skills of media, content and conversational computing.
"The recent World Government Summit in Dubai heard how 45 percent of jobs are now changing because of A.I. and that the future holds out huge opportunities for new skills in creativity, the arts, music, content and design, alongside the deep technology requirements of robotics," explained Asma Al Sharif, Show Director – Careers UAE 2019. "Exhibitors at the show will be outlining the careers of the future with many actively looking for Emiratis who want first mover advantage as ground-floor adopters."
Bloovo.com, the online job site for professionals in the Middle East, believe the jobs landscape for professionals over the coming decade will undergo dramatic transformation as A.I. impacts numerous operational channels, including the recruitment industry.
Ahmad Khamis, Co-founder and CEO, Bloovo.com, said, "A.I. will be taking a huge role in the shortlisting of potential candidates by mapping their online profiles with open job vacancies, thereby achieving a greater match potential.
"The emergence of A.I. in various business applications has opened up new roles that were not prevalent previously, such as machine learning experts, data scientists and niche software engineers specialising in robotics. Over the next five years, we expect the whole technology landscape to evolve as drones become part of our daily life, self-driving cars become the norm and robots join humans as professional colleagues. Therefore, the next wave of in-demand skills will be those relating to A.I., machine learning, robotics and other related jobs," added Khamis.
Meanwhile, Etisalat says its industry will remain at the forefront of innovation and digital transformation due to continuous modernisation of mobile and fiber-optic networks and infrastructure development.
"The Fourth Industrial Revolution – driven by the convergence of innovations like Artificial Intelligence, IoT, virtual reality, automation and machine learning – is reshaping the world as we know it and the workforce is going to have to adapt fast," said Younis Al Nimr, Group Chief Human Resource Officer, Etisalat. "These dynamic industry changes will make a significant impact on the kind of skills required by the industry. Identifying candidates with these skills sets will be key to our future growth, bringing innovation and diversification across our business."
Careers UAE 2019 arrives against a background of government plans to boost Emiratisation in the private sector tenfold by 2025. The exhibition is also evolving from a conventional networking platform for recruiters and job seekers, becoming ever smarter in providing compelling features and content to enable it to stay relevant in the hi-tech, digital age.
The 'smarter fair' approach sees Careers UAE embrace a host of new features, as well as tech-engagement and digital-know-how workshops to help job seekers get noticed. In the wake of a growing trend towards video recruitment to control recruitment lifecycle and costs, Sonru, the trusted global leader and pioneer of automated video interviewing for screening candidates, and bayt.com, the Middle East's leading online site, will host video interview training sessions for Emirati job seekers.
Other show features designed to deliver invaluable learnings for young Emiratis include CV clinics to help applicants build stronger resumes, while speaking panels will see experts share employment tips for starting professionals and those looking to re-enter the workforce.
The 2019 show will also roll-out the Talent Hunt 2019, in partnership with online internship placement agency Oliv, where visitors get face-to-face time with hiring managers from major exhibitors in a speed interview format.