Dubai Internet City (DIC) and Dubai Science Park (DSP) teamed up to bring back the e-waste collection drive to their communities in collaboration with Uber and Averda.
This year, the campaign was extended to Dubai Media City (DMC) to promote the recycling of audio and video products, such as radios, televisions and music players.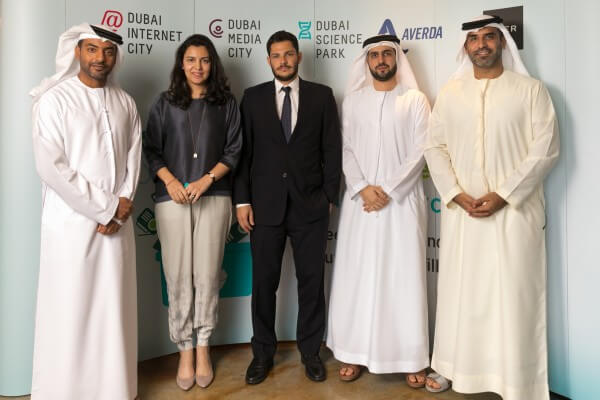 From 20 to 21 June between 10am and 4pm, 40 Uber rides collected a total of 161 items, equivalent to almost one tonne of e-waste. In support of the drive, the three business parks organised a digital contest that invited participants to share an image of their retired electronics and a caption of what recycling means to them for a chance to win prizes.
Ammar Al Malik, Executive Director of Dubai Internet City, said, "As a leading business community specialised in technology, it is our duty to raise awareness on the significance of recycling and its positive impact on our society. We are proud of our successful campaign that has helped offset our environmental footprint, and aim to continue implementing such collaborative environment-friendly initiatives to facilitate the UAE's digital transformation."
Business partners and community members booked a ride via the Uber app using the request 'UberRECYCLE'. Uber drivers then collected the e-waste from the specified TECOM business parks and delivered the items to Averda, which was responsible for the recycling and waste management.
Marwan Abdulaziz Janahi, Managing Director of Dubai Science Park, said, "In today's world, recycling and waste management play an extremely important role in the global environment conservation and sustainability drive. As a key contributor to Dubai's vision of becoming a global green leader, Dubai Science Park is committed to providing the infrastructure and support services needed to translate this ambition into reality. We are pleased with the outcome of the second edition of our campaign and the participation of our community. In addition, the inclusion of Dubai Media City has enabled us to expand the range of retired electronics covered."
Responsible e-waste disposal is a pressing issue across the world. According to The Global E-waste Monitor 2017, a collaborative report of the United Nations University, the International Telecommunication Union and the International Solid Waste Association, experts foresee the global volume of e-waste rising to 52.2 million metric tonnes in 2021 – up from 44.7 million metric tonnes in 2016. This means electronic waste is the fastest-growing component of the world's domestic waste stream.