The United Arab Emirates is one of a few countries across the world to have seen tangible progress in the ways it tackles the impending Fourth Industrial Revolution, a World Economic Forum executive has said.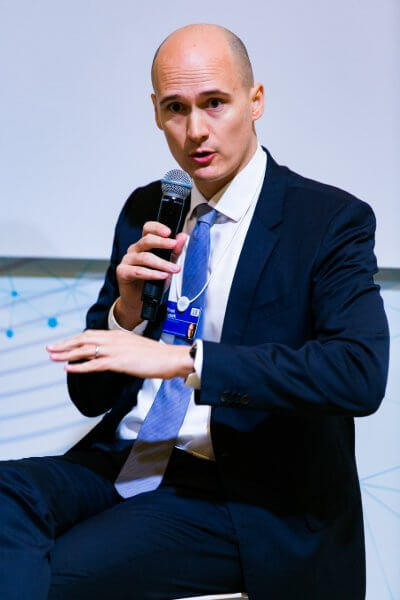 Mirek Dusek, the World Economic Forum's deputy head of geopolitical and regional agendas and a member of the executive committee, was speaking at the opening press conference of the third Annual Meeting of the Global Future Councils at the Madinat Jumeirah in Dubai.
"The UAE is a window to the world for this region, and is it most globally integrated economy," Dusek said. "One concrete area where we've seen progress is the Fourth Industrial Revolution, and we've had discussions around that here. We've seen the establishment of a national taskforce under [minister of cabinet affairs and the future] Mohammed bin Abdullah Al Gergawi, which is a truly exceptional initiative. It's introduced a forward-looking agenda for the country in an agile way and has already delivered very fruitful collaboration around data and data protocols."
Dusek went on to highlight how the upcoming edition of the World Economic Forum in Davos would be focusing on the concept of Globalisation 4.0, and the ways to "architect a new future" and ways of collaboration. He said these issues were sure to impact the Middle East, and that the region's governments would have to prioritise the way they plan for a unprecedented economic shifts.
"I'd argue that it's so important for this region in how it adapts to that," he said. "The region is entering a new context. The main message is that the Fourth Industrial Revolution is a reality for every country and society the in region, whether it's the UAE, Egypt or Morocco. We want to shape outcomes via a human-centred society, but the main message is it concerns everyone.
"Everyone should think about what it means. We're working with startups and policy makers to prepare the region for this. New models of economic thinking and societal systems will be needed. More is now at stake. Countries are pursuing ambitious reforms. Decisions are big and strategic and are about being competitive 10-20 years down the line."