The UAE has set the launch date between 14th July to 3rd August 2020 for its unmanned space mission to Mars, according to Mohammed bin Rashid Space Centre (MBRSC).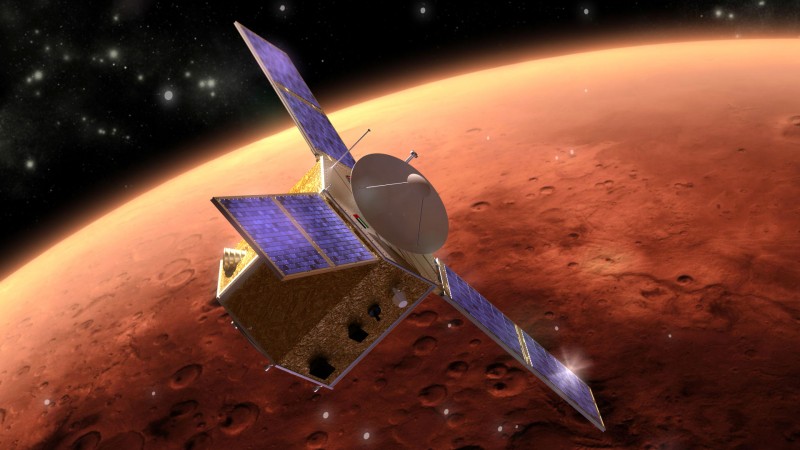 The hexagonal-section spacecraft, Hope Probe, will take off from Tanegashima Space Centre aboard an MHI-H2A rocket.
According to the MBRSC, the spacecraft, called Hope, has to be launched during that short time frame as there cannot be any unwanted interstellar conditions or objects interfering with the probe's seven-month long journey to Mars.
Any delays could cause a setback of another two to two and half-years due to the distance between Earth and Mars, according to experts.
Built from aluminium the Hope Probe weighs approximately 1,500 kg. It will have three solar panels to generate power. It is equipped with solar panel arrays that will be folded flat against the sides of the spacecraft when it launched, and they will unfold once the spacecraft is in orbit.
It is equipped with a computer and sophisticated software that can manoeuvre it into Mars' orbit autonomously. It will have a digital camera that will send back high-resolution colour images and an infra-red spectrometer, which will examine temperature patterns, ice, water vapour and dust in the atmosphere. It also will have an ultraviolet spectrometer which will study the upper atmosphere and traces of oxygen and hydrogen further out into space. The probe will also include a high-gain antenna with a 1.5m wide dish that will communicate with Mission Control on Earth.
The project will also provide insights about the weather on the Red Planet. It will observe weather phenomena such as dust storms and changes in temperature and how the atmosphere interacts with topography, from the highest volcano peaks to ice sheets to the vast deserts and the deepest canyons.