UAE's first astronaut will head to the International Space Station on 5th April 2019, and will return on 16th April, the Mohammed bin Rashid Space Centre (MBRSC) has revealed.
Salem Al Marri, the manager of the UAE Astronaut Programme, confirmed the dates in a local media report.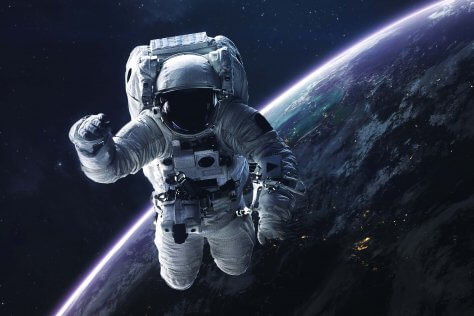 Last month, Sheikh Mohammed bin Zayed, Crown Prince of Abu Dhabi and Deputy Supreme Commander of the Armed Forces, announced the success of Hazza Al Mansouri and Sultan Al Nayadi who will the country's first two astronauts.
The two astronauts from the Emirati corps will be trained in Russia – one primary and one backup. One of them will be joining a crew of Russian commander and an American astronaut in Soyuz MS-12 spaceflight, which is planned to launch to the ISS in April 2019. The others will receive extensive training for future long duration space missions.
Al Mansouri and Al Nayadi were selected from a pool of over 4000 applicants after passing a number of test. The UAE Astronaut Programme is funded by the ICT fund of the Telecommunications Regulatory Authority (TRA). Launched in 2007, this fund, which is the first of its kind in the Arab world, aims towards supporting research and development within the ICT sector in the UAE, helping it to grow into a nationally significant industry with a leading place in the world.