We took the Nuraphone headphones for a spin and were impressed by its quirky design and the unique user experience it offered.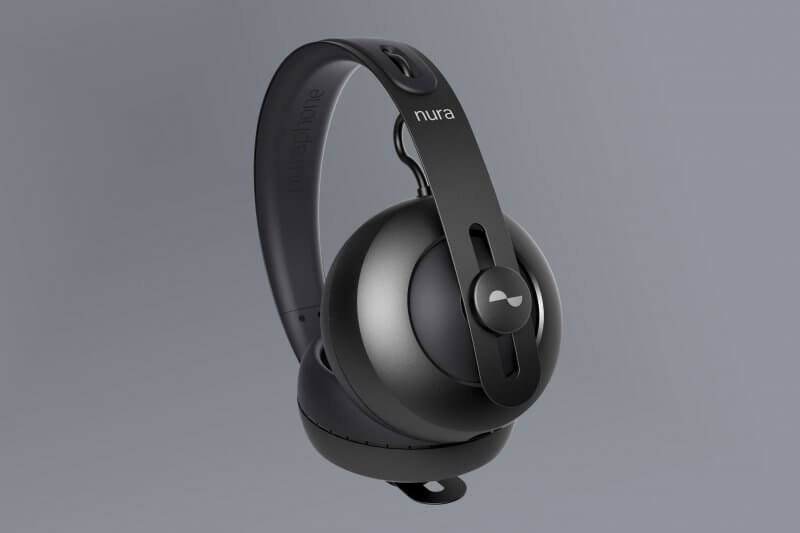 When it comes to headphone technology consumers today often take three factors into consideration – connectivity, battery life and noise cancellation. Furthermore, as there's a huge variety of headphones available in the market, any company coming into this saturated space need to have a "unique" aspect to stand out.
Nascent audio company Nura ticked all the boxes when it launched its Nuraphone headphones.
First things first, the design. At first glance, the Nuraphone looks just like any other headphones. It has a headband made of a thin single piece of anodised metal. The device sports a dark, matte black finish with minimal padding underneath made from a soft, thick silicon type material.
The headband doesn't adjust though, rather the earcups slide up and down a groove in the slim metal band. A unique aspect of the device's design is that it features a combination of over-ear with in-ear fittings. When on the head, the headphones feel sturdy however the in-ear buds do feel weird when trying the device for the first time.
While the unconventional design is a notable attribute of the device, it is not the most significant aspect of the Nuraphone experience.
Unlike typical headphones, the Nuraphone delivers sound via the main headphone cup and the in-ear earbud. It optimises audio engineering and machine learning technology to give you a "personalised audio experiences."
Before listening to music for the first time with the Nuraphone, you will need to tune them specifically for their hearing using the Nura mobile app.
For a personalised experience, the Nura app requires you to make sure that the earcups and inner-ear buds are tightly placed in your ear. Then, it'll play a variety of sounds as it figures out how to best tune audio based on how you hear the sounds. The process is aimed at measuring how sensitive your ears are to audio frequencies and tones. Once this is done, the app will create a hearing profile based on the results and apply it on the headphones. The whole process takes a couple of minutes.
Nuraphone's sound profile matching technology is pretty impressive. When used out of the box the device is decent enough but once the modified profile is activated it produces a combination of punchy, full and balanced sounds. The app also lets you turn on a feature called "immersion," which enhances the bass.
Further into Nuraphone's unconventional theme, the device's controls are unusual too. It has no physical buttons or LED lights anywhere. Instead, the metal discs on the earcups headband double as capacitive buttons, which can be programmed to switch between modes, turn the custom profile on or off, or play/pause. While this adds to the device's classy and unique look, it also means the headphones are difficult to control at times.
The bulkiness of the device also makes carrying it a bit cumbersome as it has no hinges or pivot points anywhere, so you can't fold or collapse the Nuraphone.
The headphones can handle both wired and wireless connections, supporting Bluetooth with AptX and AptX HD for Android users. But, perhaps another downside of the device is that it relies on a proprietary charging cable, which makes the possibility of losing them a big concern. A plus here,, however, is that the headphones charge fairly quick and come with a hefty 20 hours of wireless playback per charge.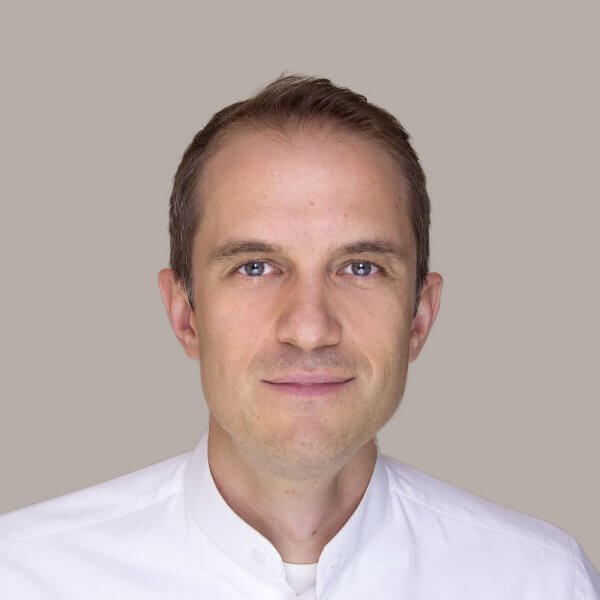 CREATOR'S CORNER
The Nuraphone headphones were developed by Australia-based startup Nura, which was founded by Dragan Petrovic, a PhD in electrical engineering and medical doctor Luke Campbell in 2016 after raising $2.5 million dollars on the crowdfunding site Kickstarter.
In an interview with TahawulTech.com, co-founder and CEO Petrovic discussed the firm's unique venture and its future plans.
"We all share a common interest in music that's why we started this company," said Petrovic. "We realised that we are living in this amazing time where we have access to all of the best music that's ever been created on almost every platform or device that we have.
"Then we talked about all the creativity, passion and skills that go into making music; and how we now have all these technologies that will allow us to listen to these masterpieces at our fingertips. So, we asked ourselves: is the experience complete now?"
Petrovic added, "What people don't realise is that every individual's hearing is different from others. We then saw an opportunity to create a system or a technology that will match each users' hearing and give them the best possible listening experience. In order to do that, we had to have a good understanding of how a person hears and devise a way to measure that. That's how got the inspiration to develop the Nuraphone."
The Nuraphone optimises a self-learning technology that measures a user's explicit individual listening traits. It measures the sound that our ears generate in response to these tones called the Otoacoustic Emission (OAE). This tiny signal originates in the cochlea and vibrates the eardrum, which the device picks up, processes, and turns into each user's unique hearing profile.
Looking forward, Petrovic noted that Nura has recently signed up a distribution partner here in the region as part of its vision to expand its footprint and spread awareness about its innovative offerings.
"The Middle East is a key market for us," said Petrovic. "Especially as people in this part of the world are always looking out for the latest and unique technologies. We're definitely seeing great interest in our innovations from this part of the world."