A10 Networks will exhibit its entire portfolio of solutions including service provider network security to support IoT in the age of 5G, multi-cloud management, distributed denial-of-service (DDoS) with Zero-day Automated Protection, carrier-grade networking and IPV6 migration and application visibility and analytics.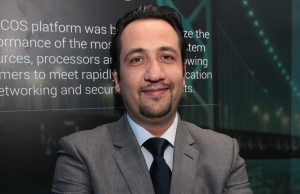 Mohammed Al-Moneer, regional vice president of sales, A10 Networks, said, "In today's sophisticated security landscape, a breach can happen unexpectedly at any point in time, and every second is critical when it comes to protection and remediation. Automation of cyber security systems can make the difference in those crucial moments during a breach, to help regain control and minimise any damage. We believe the future of cybersecurity for 5G and multi-cloud rests on Intelligent Automation coupled with machine learning, ensuring that business-critical applications are protected, reliable, and always available.
"With our position and depth of experience in the security and application delivery networking domain, we see GITEX as the perfect platform to educate the market about the need for security automation and also spread awareness about A10 Networks' AI-driven application and network security solutions including hyperscale 5G security, DDoS protection and multi-cloud application visibility, analytics and automation," Al-Moneer added.
This year, the Middle East team will be joined at the A10 Networks booth by several high-level executives including Anthony Webb, Vice President Sales in EMEA. During the event, executives from A10 Networks will run a series of presentations delivered on the booth daily, with the intention of helping educate CIOs and IT managers about technology issues important from a regional standpoint including decryption, multi-cloud, 5G and DDoS.
At GITEX, A10 Networks is keen to demonstrate its recently launched Zero-day Automated Protection (ZAP) capabilities that it has added to its leading Thunder Threat Protection System (TPS) family of distributed denial of service (DDoS) defense solutions.
A10 Networks will be at at stand number SR–J10 in Sheikh Rashid Hall.