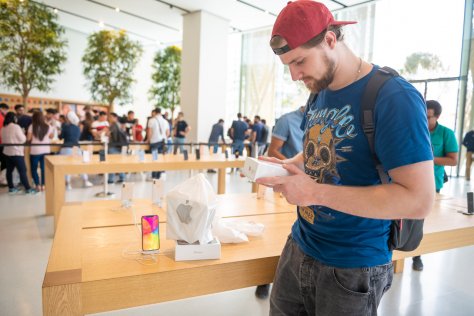 iPhone manufacturer Apple has cut production orders in recent weeks for all three iPhone models launched in September, the Wall Street Journal reported recently, citing sources.
According to the paper, a poor demand than expected for the new devices and the company's decision to offer more models has made it more difficult to anticipate the number of components and handsets the company needs.
Apple shocked investors a few weeks ago with a lowered sales forecast for the Christmas quarter, prompting certain suppliers to issue warnings that pointed to weakness in new iPhone sales, said a report in Reuters.
Forecasts have been especially challenging for iPhone XR with the company cutting its production plan by up to a third of the nearly 70 million units some suppliers had been asked to produce between September and February, the paper said.
Last week, Apple informed several suppliers that it lowered its production plan again for iPhone XR, the Journal reported.
The company started selling its latest phone generation, the iPhone XS and XS Max, in September and the XR model in October.
Apple did not respond to a request for comment to Reuters outside regular business hours.