Ramzi Itani, vice president, Barco Middle East and Africa, discusses how the firm aims to strengthen technology resellers' relationships with their customers.
What purpose does the ClickShare training centre serve?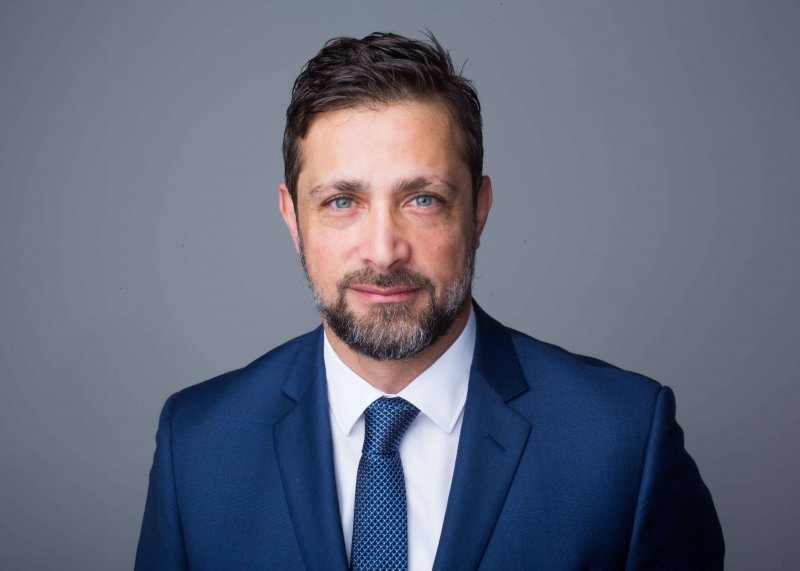 At Barco, we recognised that enterprise customers do not always deploy the collaborative and security functionality of technology systems such as ClickShare to their fullest potential. Often this is based on enterprise customers' limited understanding of workplace technology, as there is only so much technical information that resellers can convey to customers without formal training in place. The Barco ClickShare Certified Training Centres was launched in partnership with FVC in May this year to help tackle this issue and benefit distributors by empowering them with the tools to educate and advise customers on the latest systems and trends in enterprise technology.
Through this accreditation programme, we seek to strengthen technology resellers' relationships with their customers by providing them with in-depth understanding of the capabilities of enterprise technology systems.
The Barco Certified ClickShare Training Centre provides two classroom training sessions for distributors – the Barco Certified ClickShare Specialist, aimed at sales professionals, and the Barco ClickShare Technical Expert, aimed at installation engineers.
Both certification trainings use hands-on exercises to demonstrate collaboration technology's functionality, sales value, basic installation, management and configuration, tailored towards a broad enterprise audience.
Furthermore, the different security level options for enterprise technology systems such as ClickShare are often overlooked by companies. Our Barco certified trainers teach customers how to achieve optimal security settings to protect their business, which is vital in the current fight against cyber-attacks.
Upon completion of the training programme, the trainer, trainee and Company Certificate are valid for two years before they must be renewed.
How do you see the ClickShare training centre shaping up in the next few years?
The centre has been a huge success since its launch, having welcomed great interest from the APAC, EMEA and the US markets where we plan to accredit more distributors.
Barco's ClickShare remains a top choice for our channel partners and customers, with FVC as strong partner in the ClickShare training programme to help us strengthen this portfolio and optimise its offering in the region.
We believe this training will continue to help improve customer engagement and reduce technical queries and boost their workplace productivity.
Take us through the Unified Communications Programme (UC) bundle that Barco has launched for channel partners in the Middle East.
As the use of video for business purposes is increasing, the corporate world is making great strides forward, enthusiastically embracing video technology. However, certain reasons have made enterprise video adoption challenging over recent years, some of which include interoperability, complexity, and management.
To tackle these challenges, Unified Communications (UC) integrated with video conferencing capabilities can help enterprises get past these issues.
When video is tightly integrated in the UC environment, companies utilising the programme can maximise the key benefits of reduced management overhead, consistent user experiences across devices, higher quality of service, and easier integration into business applications.
Barco wants to put forward the UC bundle to collaborate with top UC brands, as well as to define the concept of UC Collaboration to increase the distributor and reseller revenue and provide the end—user the benefits of Unified Communication and Collaboration they need to keep growing.
The combination of communications and collaboration technologies is a fact and virtual collaboration is the rule. In this context, ClickShare has become an integral part of any UC systems based on its proven interoperability and ease of use.
Which Unified Communications vendor is Barco collaborating with on this initiative and why?
We are collaborating with several vendors for our UC system, and have considered products from Zoom, Cisco, Polycom, Starleaf, Vidyo, Lifesize and Logitech SRS bundleD with our Clickshare CSE-200. The bundle is applicable to Clickshare CSE-200 that are sold and invoiced together with a UC system to a designated end-user customer. The bundle is defined as the purchase by one same customer of a ClickShare associated with a UC system to serve a conferencing set up.
As long as the UC system proposed for the bundle has a HDMI input for content sharing, it is eligible as part of the bundle. In any case, the CS HDMI output is fed as an input into the VC/UCC is approved.