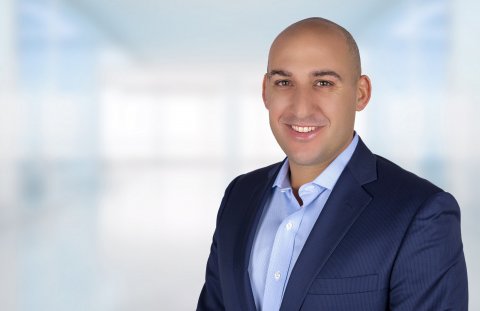 Cerner, a global healthcare technology company, will take part at Arab Health Exhibition and Congress 2019, which will be held from 28-31 January at the Dubai International Convention and Exhibition Center.
The firm will join government entities working in the health sector at the new 'Innovation Hub' – a specialised platform to showcase the latest innovations in health care technology field. The Experience Zone, located in the Innovation Hub at the Central Plaza, will host companies showcasing their latest healthcare technology innovations, such as artificial intelligence, telemedicine, fitness tracking devices, disease management devices, and other health care systems. Cerner will introduce Cerner Motion Health, a screening test that identifies early musculoskeletal problems and supports specialists to provide guidelines for the appropriate exercises to improve joint health and reduce potential injury risks.
At the Innovation Hub, the firm will introduce an 'Innov8 Talk' under the theme of 'The Future of Care and Therapy' with Mohammed laid Tadjine, system analyst, Cerner Middle East, presenting his own 'Now You See' initiative – a prototype designed to help people with visual disabilities. In addition, Michael Schelper, general manager – emerging markets, Cerner Middle East & Africa, will present a session about consumer centricity.
Bachir Awad, vice president and managing director, Cerner Middle East & Africa, said, "We are looking forward to participating in the Arab Health Exhibition and Congress 2019. The event will provide an excellent platform for us to join the people and companies producing the latest innovative solutions in the health care technology field. We in turn will be showcasing our latest solution – the Cerner Motion Health system – that supports the detection of movement problems and identification of available treatments. We are also delighted to be involved in the new 'Innovation Hub' alongside the most important government entities working in the health sector in the UAE."
At Cerner's booth, short interactive healthcare chats about the now and the next in the Middle East region will be delivered by Cerner associates and industry leaders. In addition, Cerner's experience theater will focus on various demos related to the Quadruple Aim of Health Care – patient experience, health outcomes, financial outcomes, and clinician experience