Citrix Systems has expanded its open source integrations, enabling companies to leverage modern, innovative cloud environments from a variety of providers to accelerate their move to the cloud and the results they can achieve. The company has also announced that Citrix ADC has achieved Red Hat OpenShift Operator Certification.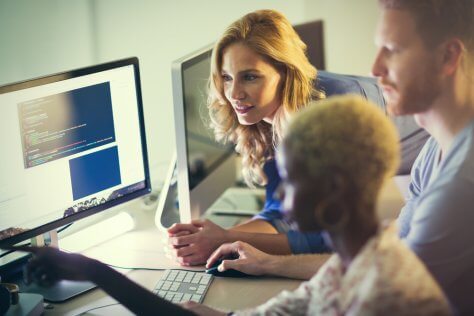 Citrix ADCs are compatible across Red Hat platforms, including Red Hat OpenShift, and the complete stack is commercially supported by Red Hat and partners.
"We live in an application-driven world. And IT organisations need to create modern environments in which they can deliver apps in a flexible and agile way while maintaining the scalability, security and reliability of their systems," said Mihir Maniar, vice president, Product Management, Networking, Citrix. "With our Red Hat OpenShift Operator Certification, we are expanding the options our customers have in doing so."
Citrix ADC is a software-centric application delivery and load balancing solution designed to provide a high-quality digital enterprise experience for web, traditional, and cloud-native applications regardless of where they are hosted.
The solution can be deployed on-premises and across all cloud types and cloud-native platforms, including: Amazon Web Services (EKS), Google Cloud Platform (GKE), Microsoft Azure (AKS). Red Hat OpenShift Operator Certification builds on Citrix's Red Hat Container Certification and reiterates Citrix's commitment to supporting Red Hat's emerging technologies.
"Red Hat OpenShift is the industry's most comprehensive enterprise Kubernetes platform," said Julio Tapia, Executive Director, Red Hat Partner Ecosystem. "Kubernetes Operators are appealing because they help encode the human operational logic normally required to manage services running as a Kubernetes-native application and aim to make day-to-day operations easier. The Citrix ADC Operator can enable enterprise developers and IT operations to deliver applications with the speed, security and reliability that modern cloud environments demand."
In addition to Red Hat OpenShift, Citrix ADC integrates with an expansive set of open-source and CNCF ecosystem tools, including Prometheus, Grafana, Spinnaker, FluentD, Kibana, Open Tracing, and Zipkin. Click here to learn more about Citrix ADC and the value it can deliver on this front.