D-Link Corporation has launched the DWR-925W 4G LTE M2M Router in the Middle East and Africa (MEA) region to offer seamless connections to businesses.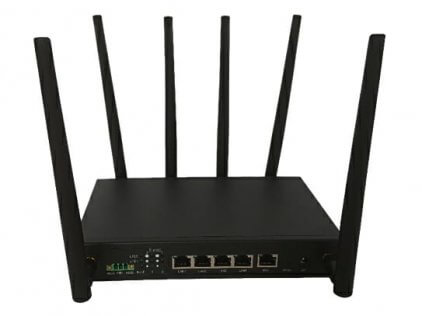 The easy-to-deploy, high performance 3G/4G router features a dedicated Gigabit WAN port and dual-SIM 4G LTE mobile broadband for maximum redundancy and flexibility for intense machine-to-machine applications.
DWR-925W comes with 4 Gigabit LAN ports to connect wired devices for high-speed activities and same time enjoy high-speed wireless IEEE 802.11AC with speeds of up to 1200 Mbps, allowing users to access the Internet and transfer data quickly over wireless for better flexibility.
Equipped with powerful VPN tools and advanced remote management combined with ease of use make the DWR-925W ideal for both large-scale and individual deployments.
Customers can effortlessly connect to their high-speed 3G/4G LTE mobile internet backup network connection with the DWR-925W 4G LTE M2M Router. They can enjoy brisk combined downlink speeds of up to 300 Mbps with dual SIM load balancing mode, taking advantage of the speed needed for fast, responsive Internet access.
The industrial dual 4G module allows to greatly boost the bandwidth from regional telecom service providers, ensuring 100 percent connectivity for all business and mission critical environments.
Sakkeer Hussain, Director, Sales and Marketing, D-Link Middle East, said, "Fast and reliable connectivity is especially important today for businesses across all verticals as the current market scenario demands for seamless remote working and e-learning infrastructures and support. We believe the launch of D-Link's DWR-925W 4G LTE M2M Router will resonate well with the region and look forward to building the market reach with our partners."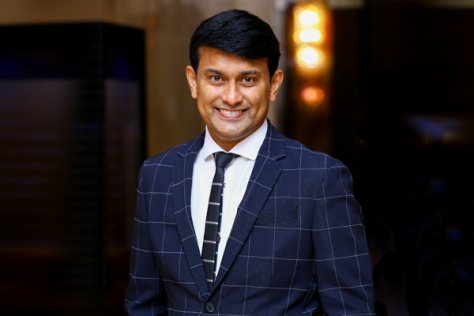 D-Link's new router can be deployed in a remote location to access IP cameras and systems without physical contact. The blazing fast LTE connection allows multiple users to access e-mail and stream music and video on the go. Configurable dual-SIM fallback and load balancing provides reliability and flexibility in mixed network environments.
The router's industrial grade casing allows the DWR-925W to provide reliable high-speed connectivity in extreme conditions. The corrosion-resistant case and wide operating temperature and humidity tolerance mean that the DWR-925W is ready for the most demanding M2M applications in virtually any environment. Flexible power input allows the router to be powered by any convenient power source.
Connectivity: Blazing fast combined LTE speeds up to 300 Mbps with dual SIM load balancing mode, Gigabit Ethernet for broad compatibility, Dual-SIM for High Reliability and speed, Wireless IEEE 802.11AC for flexible network access.
Simplicity: Plug-and-Play with Ethernet interface, Easy-to-use web interface for advanced cases
Advanced VPN and Management Features: Support for IPSec, PPTP, L2TPv2, GRE, OpenVPN Tunneling
Rugged and Flexible: Wide operating temperature and humidity Tolerance
The DWR-925W 4G LTE M2M Router is currently available for purchase from D-Link resellers and distributors across the region.