Fortinet has announced increasing global momentum with managed security service providers (MSSPs), including Node4, Zain Jordan and Liquid Networx, leveraging its Secure SD-WAN solution to provide customers additional high-value services.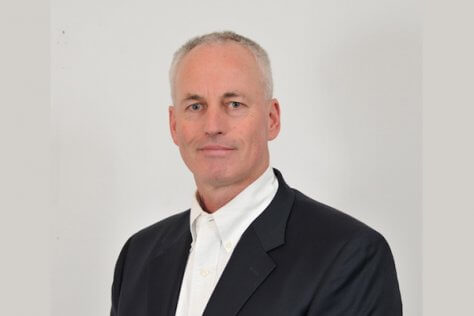 SD-WAN provides organisations reliable and cost-effective connectivity to support their digital innovation goals. Recent research from IDC found that the SD-WAN infrastructure market is poised to reach $5.25 billion in 2023.
As an increasing number of businesses look to deploy SD-WAN, many are turning to MSSPs to fill skill shortages and other gaps within their teams. MSSPs can fill this growing need by creating value-added services for customers that want to enhance user experience and reduce WAN complexity and cost, while securing their distributed networks.
John Maddison, EVP of products and CMO, Fortinet, said, "Fortinet's global partners leverage our innovative Secure SD-WAN solution to take advantage of the new business opportunities presented by the rapidly growing SD-WAN market. Increasingly, MSSPs in particular are delivering new managed services built on Fortinet's industry-leading Secure SD-WAN solution to meet customers' evolving business needs. Our MSSP partners realise that delivering connectivity-only SD-WAN services is not sustainable long-term and are choosing to differentiate their services through the inclusion of security, which Fortinet Secure SD-WAN uniquely provides offering networking and security functionalities through a single offering."
Recognising this opportunity, Node4, Zain Jordan and Liquid Networx join a growing number of MSSPs who have chosen Fortinet Secure SD-WAN to deliver new managed services to their customers. Fortinet's Security-Driven Networking approach to SD-WAN integrates both networking and security functionalities in one offering, enabling MSSPs to offer advanced security across their WAN infrastructure with a significantly lower total cost of ownership (TCO). Below is an overview of how three of Fortinet's partners are utilising Fortinet Secure SD-WAN to benefit their customers.
Node4 uses Fortinet's SD-WAN technology to provide Secure SD-WAN managed services to its customers in the United Kingdom. Its offering provides customers with security at the edge for enhanced protection to multi-site businesses and Quality of Service (QoS) to protect voice and latency-sensitive applications, maximising user experience.
Additionally, using Fortinet's Secure SD-WAN technology in its own network has also allowed Node4 to improve performance for its cloud and SaaS services, which contribute up to 80 percent of Node4's network traffic, by blending MPLS and internet facing connectivity. As a result, Node4 can provide its customers with accelerated cloud connectivity by reducing latency and removing WAN complexities.
Zain Business selected Fortinet to deliver Jordan's first secure SD-WAN managed services to existing and new enterprise customers. Through its new services built on Fortinet's Secure SD-WAN solution, Zain Business can ensure customers run their applications with advanced security, performance and reliability, helping customers realise their business goals. Zain Business' new SD-WAN service is particularly beneficial for distributed enterprises in verticals such as banking and retail with distributed branches and locations.
"The addition of these services powered by Fortinet Secure SD-WAN to our portfolio will make Zain Business a one-stop-shop for all information and communications technology (ICT) services required by many of today's businesses, including connectivity, security, cloud, colocation and WiFi management," said Mohannad Audeh, Director of the Enterprise Business Unit at Zain. Business. "Zain Business' customers will benefit from our simple and cost-efficient SD-WAN offering that delivers security and enhanced connectivity all in one."
Zain Business is also using Fortinet solutions to enhance its overall security services with Fortinet's Next-Generation Firewall, Unified Threat Management, Advanced Threat Protection with Sandboxing and SIEM offerings.