Hewlett Packard Enterprise is sharing their vision to enhance the way people live and work at this year's GITEX.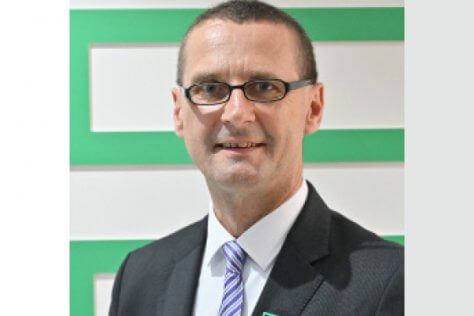 The IT-leader's new Vice President and Managing Director for the Middle East and South Africa, Wolfgang Egger, discussed the company's investments in the UAE and their greater vision for the region.
"I have been appointed as the Vice President and Managing Director for the MESA region three months ago, and I am happy to lead the region in this new era of innovation – I am here for the long run. We have made some huge investments in the UAE, the first one being our new office. We recently opened the office and we really wanted to provide a new style of work for our team. Just as an example, I don't have a desk – everything is shared. I sit with a different team every day and this also helps us meet our customers' needs.
"Our new office also supports our approach to sustainability – this is a topic very close to my heart. I believe we really need to take care of the future of our planet for the next generation of innovators. I am a big advocate of the no-plastic policy in place in our new office, and I also believe in the power of a circle economy – something we really support at HPE with our solutions."
Egger also explained the importance of the soon-to-be-open HPE Digital Life Garage for the region and globally. The Digital Life Garage, a global project that HPE decided to first launch in the UAE, will bring together regional and global innovators to provide solutions to enhance the way people live and work.
"The Digital Life Garage will launch early next year, but we are already teaming up with partners and customers. In parallel we are also working with government entities to support the smart city vision of the country – I think the Digital Life Garage will be the seed to create a "Silicon Valley" in the Emirates.
"HPE was founded seventy years ago in Palo Alto in a garage – it was the beginning of Silicon Valley in the US. We want to apply the same rules and vision of that garage in the UAE and the Middle East. This is our great vision for the region and I am happy to lead this moving forward."