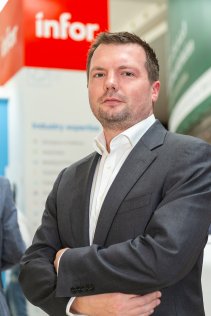 Infor has reaffirmed its commitment to supporting Saudi Arabia's digital transformation efforts across a broad range of sectors.
Digital transformation has been a key focus area of Saudi Arabia's Vision 2030, which aims to enrich the lives of its citizens and develop a prosperous and future-ready society.
Haitham Al-Ohali, Saudi Arabia's deputy minister of communications and information technology, stated that collaboration with the private sector has enabled the country to become a rapidly expanding technology market, whose volume is forecasted to surpass $35 billion by 2030.
Further expanding its presence in the region, Infor has recently signed two agreements with Saudi Bugshan, one of the largest groups active in the Middle East and North Africa with interests spanning automotive, beauty and fragrance, education, food and beverage, healthcare, and real estate.
Firstly, Infor will assist the conglomerate with its ambitious digital transformation efforts across multiple countries with the implementation of a suite of applications based around Infor LN enterprise resource planning.
The second agreement revolves around Saudi Bugshan Barmaja becoming an alliance partner assisting in the deployment of a range of Infor solutions across the region.
Another recent addition to Infor's portfolio lies with Almajdouie Logistics Company's adoption of Infor's warehouse management system (WMS).
"With digital transformation being a key focus of Saudi Arabia's Vision 2030, it is no surprise that we continue to find success in the kingdom, with increasing demand for our enterprise solutions," said Jonathan Wood, general manager, Infor, Middle East and Africa. "It is our privilege to support organizations across a range of industries in Saudi Arabia as they undertake their first digital steps to a brighter future, and we hope to continue being the first choice in industrial enterprise solutions in the future."