Dubai, UAE, 15 July 2021: Ingram Micro, the global technology and supply chain services provider, today announced the signing of a distribution agreement with CrowdStrike, a leader in cloud-delivered endpoint and workload protection. This agreement will scale Ingram Micros's training, quoting, and fulfilment of CrowdStrike to reseller partners in the region.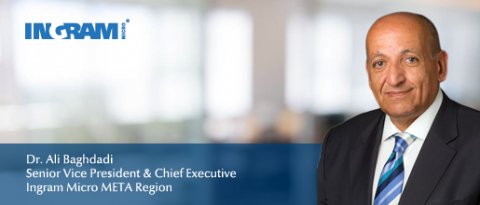 Dr. Ali Baghdadi, SVP & Chief Executive Ingram Micro META Region; and EMEA Cyber Security commented, "We are delighted to team with CrowdStrike, a company recognised as a leader in endpoint protection by security professionals, industry analysts, and independent testing organisations across the United Arab Emirates, Bahrain, Kuwait, Qatar, Pakistan".
The demand for cybersecurity has been driving millions in investments for institutions of all sizes, Baghdadi continued. "Companies of all sizes are increasingly vulnerable to cyber-attacks that can generate significant financial losses and other irreparable corporate risks such as those related to compliance and GDPR. We believe in the ability of CrowdStrike's Falcon platform to help meet this growing market demand, as platform is flexible and extensible when it comes to meeting our customers' endpoint security needs".
"We are excited to welcome Ingram Micro as a CrowdStrike partner", said Mohamad Bitar, CrowdStrike's Regional Alliances Manager, META. "Their deeply experienced and dedicated technical team has the ability to reach customers and resellers across the Gulf. Ingram Micro also has a wide scope, focusing on SMBs and mid-market and replacing legacy antivirus for customers".