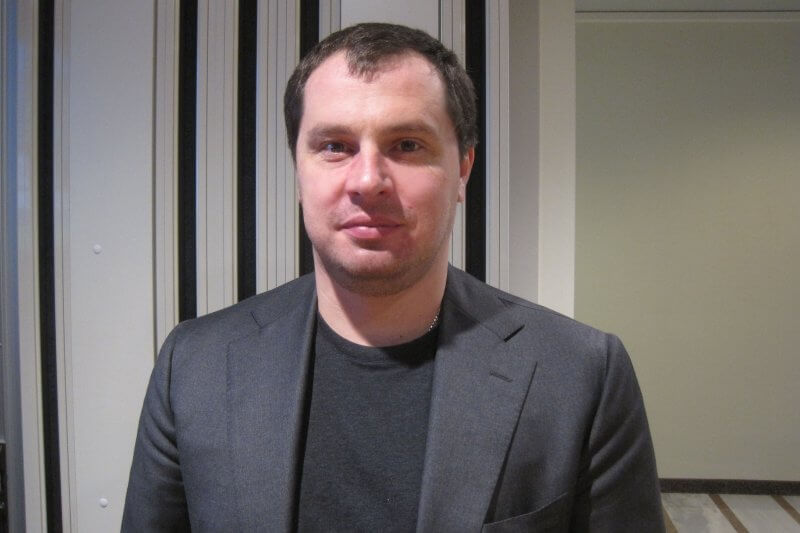 Publicity over cyberespionage has not stopped the Russian cybersecurity specialist Kaspersky Lab from growing rapidly in the Middle East in 2018, with business linked to enterprises increasing by nearly 30 percent.
Overall growth in the region is in the double digits, according to Kaspersky Lab's chief business officer, Alex Moiseev, who was speaking on the sidelines of the Kaspersky Transparency Summit, an event held this week in Zurich, Switzerland.
"Middle East is growing like crazy. We have huge demand in the Middle East, especially from big enterprise businesses," he said.
"One thing that works really well for the Middle East [is] having an audience that's carefully listening."
Growth rates in the Middle East this year are approximately in line with those of 2017, according to Moiseev. He added that the UAE was proving to be a particularly active market for the Moscow-headquartered company.
"In the Emirates we're managing to convince many customers. They're willing to listen, and willing to get deeper into the technology," he said.
With alleged Russian state-sponsored cyberespionage having grabbed many headlines, Kaspersky Lab has faced suggestions that its products could be exploited by Kremlin-backed hackers.
The United States has banned the use of the company's technology in federal systems, and some American retail chains, including Staples and Best Buy, have stopped stocking Kaspersky Lab products.
The company has, however, denied it has colluded with cyberespionage efforts and, in late 2017, announced a "Global Transparency Initiative".
This involves relocating some core processes to Zurich, allowing oversight by a Swiss-based independent third party, and setting up a "Transparency Centre", where state agencies, regulators, enterprise partners and customers can analyse the company's products, including source code.
Kaspersky Lab plans to open similar centres in North America and Asia by 2020, and this week the company suggested that it could select Dubai for an equivalent hub covering the Middle East.
Moiseev said business in other parts of the world was making up for the US difficulties and, as a result, global turnover this year is likely to remain flat. He described this as a result the company "can be proud" of.
"The [company is] posting great results in Europe. We're doing really great in APAC [Asia-Pacific] countries like China, Australia, Malaysia," he said.
"As you can guess, we received quite signficant impact from the US. The company, being agile, managed to regroup the investments within the company, so we reacted really fast with the changes. We managed to compensate for the losses we had in North America."
In 2017 Kaspersky Lab sales totalled $697 million (Dh2.56billion), which was up 8 per cent on the previous year, despite turnover in North America falling 8 percent.