McAfee has announced new innovations to its cloud-native MVISION platform with the availability of Unified Cloud Edge (UCE), which provides unified data and threat protection from device level to the cloud.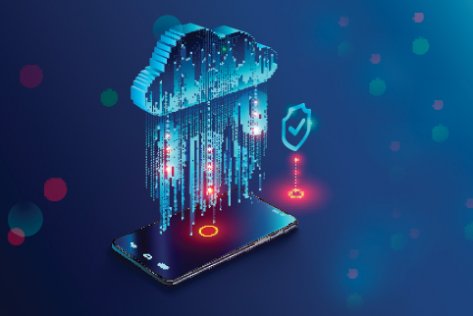 With this announcement, McAfee becomes the only vendor to provide a converged security solution to simplify the adoption of Secure Access Service Edge (SASE) architecture, which aims to increase security and reduce the cost and complexity of modern cybersecurity.
Companies are accelerating business optimisation through faster adoption of transformative cloud services, including better protection over data and assets. According to McAfee's "Navigating a Cloudy Sky: Practical Guidance and the State of Cloud Security" report, more than 95 percent of companies today use cloud services and 83 percent store sensitive data in the cloud. Yet only 30 percent of companies state they can protect data with the same policies across their devices, network and in the cloud. Only 36 percent report they can enforce data loss prevention (DLP) rules in the cloud at all.
According to Gartner's "The Future of Network Security Is in the Cloud" report, "By 2024, at least 40 percent of enterprises will have explicit strategies to adopt SASE, up from less than 1 percent in 2018." Additionally, the report includes, "The adoption of SASE should offer key benefits: improved security, reduction in complexity and costs, ease of use and transparency for users, enable new business scenarios, improvement in performance and latency, enable zero trust network access, increased effectiveness of network and network security staff, centralised policy with local enforcement and low operational overhead." At the same time, Gartner cautions, "For enterprises that attempt to build their own SASE stack out of disparate vendors and cloud offerings, as stitching this together will lead to inconsistent management and enforcement, poor performance, and expensive deployments."
McAfee UCE was designed with a cloud-first mindset to simplify the implementation of SASE. It creates a safe environment for the adoption of cloud services and enables secure access to the cloud from any device for ultimate productivity across the workforce. By enforcing consistent policies across device, web and cloud, UCE protects data as it leaves the device, travels to and from the cloud, and within cloud services to create a new secure cloud edge for the enterprise. McAfee also announced that it has entered into a definitive agreement to acquire Light Point Security, an award-winning pioneer of browser isolation.
"The dispersion of data to the cloud, coupled with the myriad of devices available today has forever changed how we protect critical assets," said Ash Kulkarni, executive vice president and chief product officer, McAfee. "To recognise the full potential of the cloud, IT needs to secure data in cloud services they do not own and on networks they do not operate. UCE enables organisations to mount a powerful data-centric defense where modern work is done – from any device, to any cloud service."
Available March 2020, UCE brings together the capabilities of McAfee Cloud Access Security Broker (CASB), Secure Web Gateway (SWG), and DLP in one cloud-native platform.