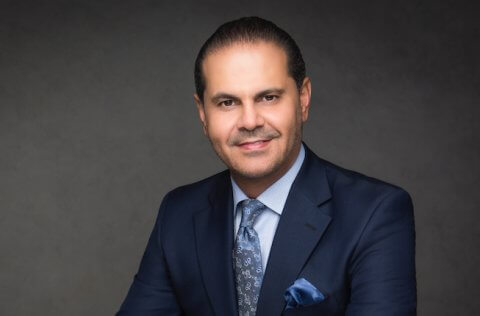 Micro Focus has announced the appointment of Anas Jwaied to the role of Vice President and General Manager for Emerging Markets. The region constitutes a conglomerate of over 70 countries spanning Middle East & Africa (MEA), Central & Eastern Europe (CEE), Israel, Russia, and Brazil. Jwaied's appointment to the position comes after a four-year successful tenure as Managing Director for the MEA region at Micro Focus.
"It is my honour and privilege to continue my work with Micro Focus as the new Vice President and General Manager for Emerging Markets. I am excited to work with a team that has seen such unbridled success in the region, and I am eager to support our partners and customers as they progress in their digital transformation journeys through these times of the new normal," said Jwaied.
Jwaied brings over 25 years of experience in leadership positions and has managed diverse teams across Europe, Middle East and Africa (EMEA) within the technology sector. Having held prior executive positions at Hewlett Packard and Hewlett Packard Enterprise, he transitioned with the 2016 spin merger (of HPE and Micro Focus) to the role of Managing Director for Micro Focus MEA. Over the years, he has acquired an in-depth knowledge of the public sector and a wide range of private sector industries, including telecoms and service providers, financial services and banking, Oil and Gas, healthcare and utility services, manufacturing and distribution.
Throughout his career, Jwaied has supported an array of corporate enterprises, commercial, small, and medium businesses in their digital transformation efforts. He has developed a particular interest and in-depth knowledge of Go-To-Market strategies, including planning, and driving medium and long-term sustainable growth plans.
Jwaied has considerable international experience in the technology industry and holds a BSc in Computer and Communication Engineering from the Jordan University of Science and Technology. Additionally, he regularly attends leadership and senior executive programs, demonstrating a commitment to continued personal and professional development.
In addition to his professional successes, Jwaied brings digital transformation software experience to the role, solidifying Micro Focus's position as a thought-leader in the industry, and supporting the company's objective of prioritising their customers' needs at the center of their innovation.