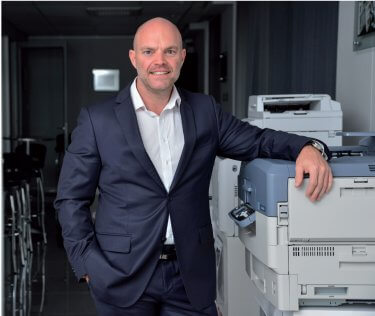 OKI Europe Limited has appointed Neil Rom as the new sales director for Africa and Turkey with immediate effect.
After his thorough experience of 24 years as OKI's distributor in South Africa, Rom had been a key aspect in the success of Printacom, he achieved several milestones in the territory growing OKI presence and market share throughout Southern Africa and focusing on key industry verticals such as retail back-office, banking, graphics solutions, and many more.
Along with his expertise in sales, Rom has full insights and cumulated knowledge of Africa's market, allowing him to oversee the appropriate strategies to lead the OKI brand across Africa and Turkey.
"We are thrilled to have Rom part of our team." said Mathias Militzer, vice president (MEITA). "With his long years of experience in printing industry and a wide knowledge of OKI's printers, we are well assured Rom will be able to harness his extensive knowledge to contribute significantly to growing our business within Africa and Turkey."
Rom said, "I am excited for this role at a time when OKI as a whole has some incredibly exciting products coming to market which will no doubt help maintain our aggressive growth trajectory in the region. I am looking forward to working with the entire Africa and Turkey team to develop the distribution channels and allow OKI to be more accessible to our customers throughout the territory."