Pure Storage has announced a host of new and improved AI solutions that provide enterprise customers with the features and functionality needed to execute increasingly complex AI initiatives through any phase or scale.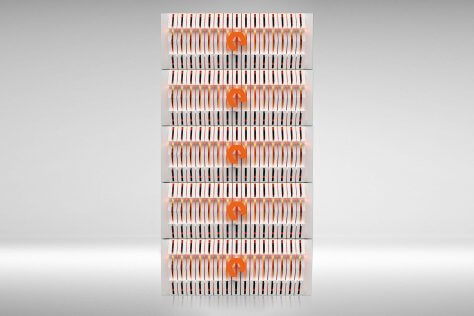 Built on Pure's file and object system, FlashBlade, and its joint AI-Ready Infrastructure (AIRI) offering with NVIDIA, customers can develop and deploy AI rapidly to keep pace with modern business.
"Enterprise organisations that have existed and done business one way for decades now find themselves working hard to build a business for the future. To truly compete going forward will require large-scale, multi-phase AI initiatives, and Pure has innovated with that particular set of challenges in mind, said Amy Fowler, VP of Strategy and Solutions for FlashBlade at Pure Storage.
Built with the firm's long-time partner NVIDIA, AI Data Hub is an end-to-end AI pipeline solution that gives enterprise customers what they need to design, develop and deploy AI quickly, and at scale.
Organisations today are stuck with a siloed, traditional analytics infrastructure. AI Data Hub extends traditional analytics and provides more performance and security at a lower cost. Data scientists can expect major improvements in productivity, faster time-to-market, and more informed data-driven models.
"With AIRI powered by NVIDIA DGX systems and Pure Storage Flashblade, NVIDIA and Pure have been making it faster, easier and more cost-effective for every enterprise to deploy and manage AI at scale," said Charlie Boyle, vice president and general manager of DGX systems at NVIDIA. "The AI Data Hub increases the value of our joint solutions by accelerating data science workflows, powered by NVIDIA CUDA-X AI software and DGX systems for faster iteration, with greater developer productivity and accelerated time-to-insight."
Companies like Element AI, a global provider of AI software, require rapid access to massive amounts of data through the entire lifecycle of a project.
From cleansing and tagging, through modeling, training and production, AI Data Hub streamlines deployment for an entire AI pipeline instead of a single phase, and eliminates risk of failure when scaling from proof-of-concept to production. AI Data Hub is an end-to-end solution, from ingestion to inference, orchestrated by Kubernetes. It has three stages:
Design. Customers can design and explore data faster with RAPIDS and PureTools.
Develop. Customers will experience faster training and model development with AIRI and FlashStack for AI.
Deploy. Customers benefit from faster model deployment and inference with T4.
"When we talk to AI innovators, the conversation involves the entire AI pipeline, from infrastructure and management to orchestration and deployment into production," said Mike Leone, Senior Analyst, Enterprise Strategy Group. "There are significant gaps across the AI pipeline and because of that somewhere in the range of 80 percent of AI initiatives fail when moving from pilot to production at scale. AI Data Hub helps address the full AI spectrum for Pure customers, and arms them with what they need to move beyond simply training models to handling batch and streaming data at any scale."
In addition to AI Data Hub, Pure Storage has announced the availability of AIRI-Ready Datacenters, a group of partners to help companies that do not directly manage their own AI infrastructure. Designed to help customers leverage AI for innovation, the program provides a wide range of services from managed IT to colocation, try and buy, managed services and true Software-as-a-Service built on AIRI.
For customers that want an owned AIRI system but aren't equipped to support it on-site, select partner colocation providers are equipped to support any AI initiatives built on Pure technology.