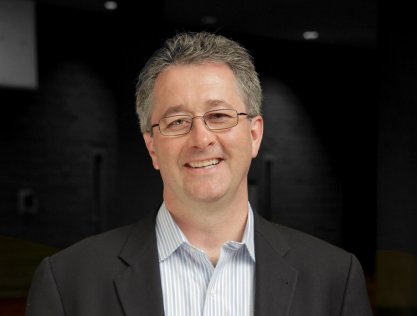 Red Hat has announced the general availability of Red Hat Ansible Engine 2.6, the latest release of its agentless open source IT automation solution. Red Hat Ansible Engine 2.6 adds new content for automating across hybrid and multi-cloud environments, along with simplified connections to network APIs and updates for Ansible deployments overseeing Windows environments, according to the firm.
When Red Hat Ansible Engine 2.6 combines with Red Hat Ansible Tower, Red Hat's centralised control plane for managing and optimising automated systems at enterprise scale, organisations can more easily extend automation across complex footprints. This includes hybrid and multi-cloud environments as well as diverse infrastructure, network, and application deployments.
Joe Fitzgerald, vice president, Management, Red Hat, says, "The latest version of Red Hat Ansible Engine builds on our strategy to help users extend automation across their public, private, and hybrid clouds. New cloud, network and Windows capabilities can drive end-to-end automation throughout the enterprise."
Red Hat Ansible Engine 2.6 focuses on three key areas of automation – multi-cloud, network and windows. It helps organisations provision in public cloud and in on-premises virtualisation infrastructure more simply through updated modules covering Amazon Web Services (AWS), Google Cloud Platform and Microsoft Azure. The public cloud modules add capabilities designed to match the latest functionality available in the respective cloud environments. Additionally, an improved AWS EC2 Instance module can provide a more streamlined user experience when provisioning new and managing existing EC2-backed instances. When users provision their cloud infrastructure with Ansible Engine, creating, managing, and administering deployments on an ongoing basis is done through a single tool – helping to meet policies regardless of cloud provider.
Red Hat Ansible Network Automation 2.6 delivers new vendor agnostic modules that provide users with a common language. Through new networking modules available in Ansible 2.6, a single language can be used across multiple network environments, including Juniper and Cisco. Additionally, new connection mechanisms available in Ansible Engine 2.6 help simplify management connections to network devices.
In addition, Ansible now offers support for Infoblox, including a collection of critical network services (DHCP, DNS, and IPAM), collectively known as DDI. The fully-supported Infoblox modules available in Ansible Engine 2.6 enable customers to more easily automate the IP address selection, reservation, assignment, and retirement process without human intervention.
Red Hat Ansible Engine 2.6 extends Ansible's capabilities for automating Windows environments with new features and enhancements for managing computers and active directory, scheduling tasks, and better error handling.
In addition to Red Hat Ansible Engine 2.6, Red Hat also recently launched a new version of its Ansible Galaxy service, a public-facing hub for community and partner-generated Ansible Roles to make it easier to find and share Ansible content. This latest version of Ansible Galaxy features an improved user interface, modernised code base, and new containerised infrastructure provided by Red Hat OpenShift Dedicated. This release also adds support for OpenShift Ansible Broker content to define and distribute multi-container services on Red Hat OpenShift Dedicated using the greater simplicity and power of Ansible Automation.
Red Hat Ansible Engine 2.6 is available now through the Red Hat Customer Portal.