Amazon Web Services (AWS) customers in the UAE and Saudi Arabia can now avail AWS Outposts, which offer fully managed and configurable compute and storage racks built with AWS-designed hardware.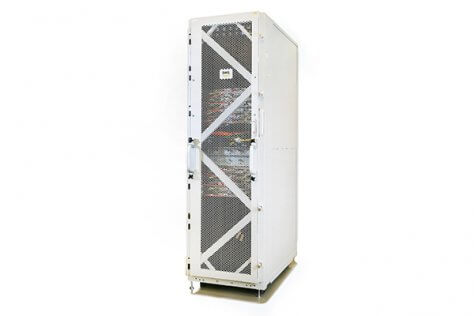 AWS Outposts allow customers to run compute and storage on-premises, while seamlessly connecting to AWS's broad array of services in the cloud. It also brings native AWS services, infrastructure, and operating models to virtually any datacenter, co-location space, or on-premises facility. With AWS Outposts, customers can use the same AWS APIs, control plane, tools, and hardware on-premises as in the AWS cloud to deliver a truly consistent hybrid experience.
Customers in the UAE and Saudi Arabia who have workloads that require low latency access to on-premises systems, local data processing, or local data storage can benefit from AWS Outposts. These include applications that may need to generate near real-time responses, need to communicate with other on-premises systems, or control on-site equipment (e.g. factory floor equipment, health management systems, and retail point of sale systems). Customers can also use AWS Outposts to securely store and process customer data in countries where there is no AWS Region. This is important for organisations in highly regulated industries and countries with data sovereignty requirements.
Andy Isherwood, managing director, Amazon Web Services EMEA, said, "We are pleased to bring AWS Outposts to the UAE and Saudi Arabia. Following the launch of the Middle East Region in Bahrain last year, customers have been continually expanding their use of AWS and have asked us to help them with moving their most sensitive workloads to the cloud. AWS Outposts helps them to achieve this. It is also particularly beneficial for customers in UAE and Saudi Arabia with low latency and local data processing requirements as AWS Outposts seamlessly and securely integrates with AWS Regions."
Yuri Misnik, Group CTO, First Abu Dhabi Bank, said, "We look forward to leveraging AWS Outposts to transform the user experience for our banking customers. AWS Outposts will become an important part of FAB Cloud strategy. It will offer FAB the hybrid cloud infrastructure we need to build and deploy modern containerised workloads and the ability to benefit from AWS's rapid pace of innovation in the cloud while being able to store and process data on-premises."
AWS Outposts delivers pre-configured racks of compute and storage to bring AWS services, AWS designed infrastructure, and operating models on-premises.
The infrastructure is the same as is used in AWS Regions. With AWS Outposts customers can choose from a range of compute, storage, and graphics-optimised Amazon Elastic Compute Cloud (Amazon EC2) instances, both with and without local storage options, and Amazon Elastic Block Store (Amazon EBS) volume options. Customers can then easily run a broad range of AWS services locally, including Amazon Elastic Container Service (Amazon ECS), Amazon Elastic Kubernetes Service (Amazon EKS), Amazon Relational Database Service (Amazon RDS), and Amazon Elastic MapReduce (Amazon EMR), and can connect directly to regional services like Amazon Simple Storage Service (Amazon S3) buckets or Amazon DynamoDB through private connections.