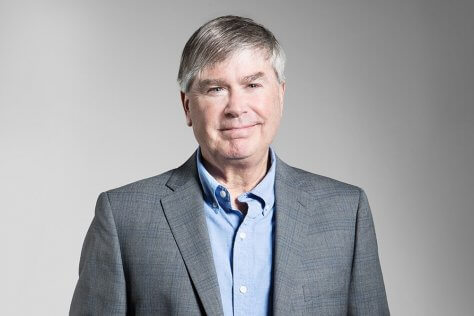 Veeam Software has announced an annual recurring revenue (ARR) increase of 21 percent year-over-year (YoY) for Q1 2020.
Now with more than 375,000 customers, Veeam is experiencing major success in market adoption of its unique subscription offerings, including Veeam Universal License (VUL), reporting 97 percent YoY increase in bookings.
Additionally, in the most recent IDC Semi-Annual Software Tracker for Data Replication & Protection H2 2019, Veeam had the fastest revenue growth, both sequentially (9.8 percent) and year-over-year (20.5 percent) in H2 2019, among the top 5 vendors, and overall market average.
"Veeam has historically led the market with innovation and ease of use, and we are already extending that into 2020 with the largest and most successful release in the history of the company (Veeam Availability Suite v10), additional new product releases, company growth and hiring momentum," said Bill Largent, CEO, Veeam.
"However, the first few months of the year have been unusual to say the least for all of us. We are having to conduct business in a different way, ensuring that the Veeam community – employees, partners and customers – stay safe during this period. I'm very proud of our 4,300 employees as we have continued to grow during this challenging time while not missing a beat on customer support. This not only validates the need for business continuity and data protection, but also validates strong demand for Veeam's market leading solution."
Pivotal to its success in the last quarter, Veeam recently launched the industry's most robust solution for complete data management and protection for hybrid-cloud environments –  Veeam Availability Suite v10. With more than 150 new features and enhancements – including modern NAS support, Multi-VM Instant Recovery and heightened ransomware protection – unique downloads of v10 have already exceeded 175,000 in just two months since general availability.
"In addition to v10, Veeam Backup for Amazon Web Services (AWS), Veeam Backup for Microsoft Azure, and Veeam Backup for Microsoft Office 365 will definitely continue to fuel our growth," added Danny Allan, Chief Technology Officer (CTO) and Senior Vice President (SVP) of Product Strategy at Veeam. "I could not be more excited or confident in our current position to continue to gain market share and strengthen our enterprise footprint with additional product launches. Our recent distinctions from top industry analysts are further driving this market-leading momentum within the Cloud Data Management space."
"The data replication and protection market remains highly dynamic with growth being driven by hybrid cloud deployments and more complex workloads. By supporting AWS and Microsoft Office 365 backup/recovery, Veeam continues to deliver impressive growth in these key areas," said Phil Goodwin, Research Director at IDC. "Veeam has fueled its growth by moving agilely into new market segments and has further opportunities to do so in 2020."