Zebra Technologies will be showcasing its portfolio for the retail, transport, manufacturing and healthcare industries at GITEX 2018 on 14-18 October, stand number A5-15.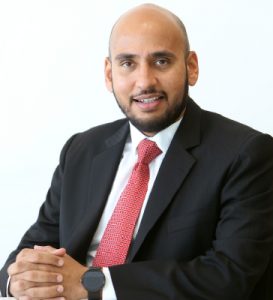 Among the solutions that will be on display at GITEX are Zebra SmartPack Trailer, a load planning solution providing transportation and logistics customers with real-time operational visibility into their loading operations and  Zebra MotionWorks, a comprehensive portfolio of business-class location solutions to track and manage assets in real time.
Zebra's latest addition to its Android portfolio, the  TC25, a new rugged smartphone specifically designed for small- and medium-sized businesses (SMBs) empowering field mobility workers will be featured, as well as the ET55 tablet and the latest  ZQ600 mobile printers designed for high-volume label and receipt printing applications used in the retail, transportation and logistics, and manufacturing industries.
In addition, there will be five dedicated presentation zones including Zebra application partners – Sygic, Scan Technology, Ivanti, CUBES International and Decode- demonstrating how digital technology transforms the edge of the enterprise, along with Zebra distributors – Ingram Micro, Jarltech and Westcon Middle East.
"Zebra has a rich legacy of guiding enterprises through digital transformation and arming them with the tools they need to succeed. In today's on-demand economy, this means ensuring frontline workers have technology that amplifies their skills, maximises their productivity and reduces errors," said Hozefa Saylawala, Sales Director, Middle East, Zebra Technologies. "Whether it's improving efficiency on the warehouse floor or delivering a package faster, our solutions enable businesses to 'capture their edge' and drive digital innovation for better business outcomes."