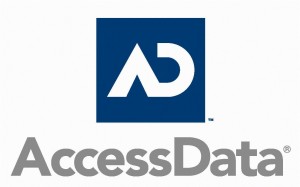 AccessData, in partnership with Dell, today introduced the Dell Digital Forensics Platform and the Forensic Toolkit 4.0 at the International Security and National Resilience (ISNR) exhibition in Abu Dhabi.
"Today's launch of the FTK 4.0 is a significant milestone that marks the next phase of our efforts here in the Middle East. This release, which is unlike any other previously seen in the region, enables court-cited digital investigations and is built for speed, analytics and accuracy," said Simon Whitburn, VP of international sales at AccessData.
The all-in-one solution allows users to process a wide range of data types from forensic images to email archives, analyse the registry, conduct an investigation, decrypt files, crack passwords, create images and build reports.
AccessData offers two expansion modules with the new version; Cerberus, a malware triage technology that provides threat scores and disassembly analysis to determine both the behaviour and intent of suspect binaries; and virtualisation for relationship analysis in multiple display formats, including timelines, cluster graphs, pie charts and more.
"We developed the combined platform in response to significant customer demand, in large part from this region. Dell has worked with us to provide a turn key digital forensics solution that enables our clients to get mobile very quickly. Partnerships with such leading organisations will play a pivotal role in our expansion in the region," said Whitburn.