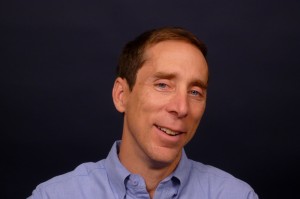 Enterprises using the same security software they used five years ago are "foolish", according to Patrick Sweeney, VP of product management at Internet security firm SonicWALL.
With many IT budgets being cut, Sweeney said it is not necessarily how much you spend, but what you buy that is the biggest concern.
"I think that the security budgets that are allocated are generally appropriate, but with security budgets people should realise that if they bought the same solution they bought five years ago then they are foolish," Sweeney said.
"For the same money they can get something that is dramatically superior with greater security ability, new types of security and productivity benefits that they didn't have before. The concern is not on budgets – spend what you were spending, maybe a little more, maybe a little less – just don't buy what you were buying," he added.
Sweeney warned how easy it is to break through old firewalls and the risks enterprises could face.
"If people today deploy what they did five years ago, then anybody could be trained in about 15 minutes to get through almost any network deploying that technology. It's trivial," Sweeney said.
"It would take five minutes to exploit a network and get through it. The old firewalls are dead as nails. Therefore they are going to have to move to the next generation of firewalls," he added.
Sweeney also gave his advice on how companies can get further value out of existing IT budgets.
"What makes sense is for things to be consolidated to singular devices. Today the power behind SonicWall firewalls allows you to consolidate to a singular device for the cost of what you previously paid for two or three solutions," Sweeney said.
"Where you had a secure web gateway, a firewall, an IPS solution, content filtering, bandwidth management and the like, all these things can now be consolidated down into a singular device where the firewalls can also provide you with intrusion prevention and gateway antivirus. It also allows you to get rid of your secure web gateway and put that functionality directly into the firewall where it's more efficient to be done in the first place," he added.
As well as this driving down cost, Sweeney said this consolidation can also bring further benefits.
"The new power visualisation means you can see exactly what's going on everywhere across the network. It gives you a whole set of analytic tools to be able to take a look at your network and construct the right policies very quickly without having to buy large numbers of different software packages to try and get a depth and understanding of your network," he said.
However, whilst virtualisation brings great benefits, Sweeney said he can also see it bringing some serious issues.
"The biggest disruptions I think we'll see are more and more consolidation of pipes – singular locations becoming fatter and more critical paths. You'll have bigger and bigger amounts of data being shoved together through a smaller pipe. That is going to be bad because of the virtualisation effects – you have multiple devices consolidated down to one," he said.
"Also data continues to grow at exceptionally speeds so there will have to be faster and faster devices. There will have to be faster gateways that can handle unbelievable amounts of piped data coming in. All that piped data has to be inspected at the packet level – every packet across every protocol across every interface must be able to be consumed," he added.
Sweeney added that he thinks it is important for internet security companies to be adequately prepared for these pending disruptions.
"Architectures from companies like SonicWall will have to become massively scalable or actually even infinitely scalable. This is not a dream but an architectural wave – taking a firewall and being able to allocate more and more processing power," he said.
"No matter how much more you throw at the device you should be able to continuously handle it. So I think there will be disruption from the huge growth in the amount of data in capacity that a firewall will have to be able to handle, and we have to be prepared for this," he added.