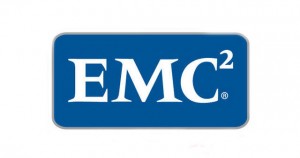 EMC today introduced the Isilon 108NL scale-out NAS hardware product, what it claims is the world's largest single file system. Leveraging three terabyte (TB) Hitachi drives in a 4U node, the 108NL scales to more than 15 Petabytes in a single file system and single volume, providing the storage foundation for maximizing the big data opportunity. EMC also today announced Isilon's new SmartLock software application, delivering protection for big data to ensure the integrity and continuity of big data assets from initial creation to archival.
The products were introduced at EMC World 2011 taking place this week at Las Vegas.
"Big data, which started out as a problem for some organisations in certain sectors like media and government, has become a problem for most other enterprises. Big data is changing enterprise storage. According to IDC, file-based data growth is increasing at 60.7% CAGR. Dealing with that magnitude of problems needs new storage solutions and that is what isilon is about today," says Sujal Patel, president of the Isilon storage division, EMC.
By combining Isilon's new NL-Series product with the recently announced OneFS 6.5 operating system, and S200 and X200 hardware products, enterprise businesses can create a complete, end-to-end storage platform for big data workflows, simplifying management and achieving maximum IT efficiency and flexibility.
Isilon's new 108NL leverages Isilon's OneFS operating system and Hitachi 3TB drives to deliver more than 15PB in a single file system and single volume, providing optimal efficiency for big data storage to maximize return on investment. 
Isilon's new SmartLock software application seamlessly integrates with integrates with OneFS to deliver immutable data protection for file-based data, ensuring that once locked, a file cannot be moved or changed in any manner. With SmartLock, each protected file is given a unique, verifiable signature validating its integrity and status within the file system. When combined with Isilon's 108NL, SmartLock provides the highest levels of protection for nearline big data archives.
The Isilon 108NL hardware product and SmartLock software application are both available immediately. The 108NL has a list price of $123,500 per node. SmartLock begins at list price of $1,950 per node.
Sathya Mithra Ashok is reporting live from the EMC World 2011 event at Las Vegas.