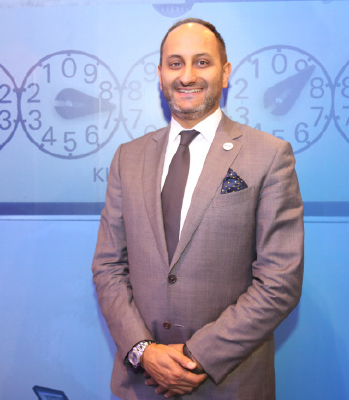 At GITEX 2015, GBM's participation is around the theme of digitisation and Internet of Things.
Although this has been the focus for the company over the last two years, this year, there are tangible scenarios and proof of concepts, which customers can experience.
"Today we can better demonstrate how customers can benefit from these technologies," says Hani Nofal, Vice President, Intelligent Network Solutions, GBM.  "We have partnered with Cisco to support their digital acceleration strategy at GITEX 2015. For us, this is a transformational announcement. Also, it is an important highlight for GBM as it is demonstrating to our customers that they can rely on the combination of Cisco and GBM to take them to the future."
Nofal says that the Middle East region is unique in the sense that it is not hesitant to experiment with new technologies and concepts. Over the last few months, the systems integrator has been busy building the foundation of the smart wireless infrastructure for the country.
"But what is also important is to enable services on top of that. Today the key aspect in the region is to find the right talent. We have to transform ourselves and evolve the skillset we have and acquire new talent."
However, this is not always easy in the region as it is mostly population, which comes and goes. Therefore, it is difficult to keep long-term commitments from individuals.
"These new wave technologies will require different tactics. We are going to continue to invest in the region and have multiple programmes in place. We are looking to acquire resources from outside and potentially thinking about new innovative ways and global partnerships, which will further allow us to attract new talent," he adds.