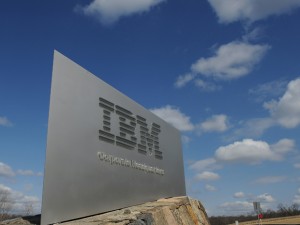 IBM today announced the opening of a new branch office in Doha, Qatar.
The company said the increased presence in the Middle East region is in line with its global geo-expansion strategy, an initiative aimed at strengthening the company's presence in growth markets around the world by providing services and solutions to an expanding base of customers and partners.
"IBM is placing a strong emphasis on investment in the Middle East as we recognize the opportunities presented by high growth rates and an increasingly competitive market.
Our expansion strategy in the region is significant and ongoing and Qatar is a key focus in the market as we undertake that expansion," Said Amr Refaat, GM at IBM Middle East and Pakistan.
Qatar is one of the world's fastest growing economies with a national vision to create a sustainable and diversified economy by 2030.
The company's investment in Qatar is part of a broader plan to tap into new markets across the Middle East and Africa. With the opening of a branch office in Mauritius last month, and in Angola, Senegal and Tanzania in 2011, the new Qatar subsidiary underlines IBM's plan to increase its presence in growth markets.
"We are looking forward to contributing to Qatar's vision of transitioning to a competitive knowledge-based economy, by expanding IBM's expertise in IT services and solutions with the aim of strengthening organizations and helping businesses achieve their objectives," Refaat said.
IBM first entered the Middle East in the 1940's and have delivered solutions and services to clients and partners across industries including the public sector, banking, healthcare, and education.
IBM also works closely with leading educational institutions and governments as part of the 'Smarter Planet' initiative, and has led regional initiatives and development partnerships in the fields of cloud computing, nanotechnology, desalination, solar power, and e-Government.
"IBM's investment in Qatar is a significant development, given that the country's ICT market is being fuelled by the rapid pace of economic development and diversification initiatives," said Jyoti Lalchandani, VP and regional MD at IDC MEA.
"IDC believes that ICT end-users and channel partners will benefit greatly from IBM's expanded presence, as the country continues to attract foreign ICT investment by creating an attractive business environment through pushing improvements in competitive infrastructure," Lalchandani added.