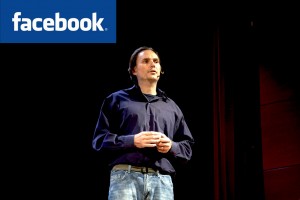 Joe Sullivan, chief security officer at Facebook, said he believes in 20 years the term 'internet' will not be used anymore because everyone will be constantly connected.
Sullivan was speaking at the RSA Conference 2012 in San Francisco, and added that security is vital in ensuring this potentially permanent integration into an online world.
"I believe in 20 years we won't even use the term internet, because we will be so connected all the time," he said.
"We're seeing this dramatic evolution in definitions and expectations, and we've got to figure out how we can secure that identity as it moves from the mobile device to your Bluetooth in your car to your office, in a simple straight-moving interaction," he added.
Sullivan gave insight into Facebook's attempts at adjusting its services to suit the new generation of consumers.
"Digital natives are already impacting business every day. At Facebook we have to design our products for those digital natives, so we have to understand what they want, and they want something different. When we launched our new messaging product last year we had to design it differently. We looked at how digital natives communicate," he said.
"The inbox is not something a lot of them look at, so we got rid of the subject line. When you think about it, changing email and taking away the subject line is a hard thing to do – but we did it and no one noticed. This is because it made communication better," he added.
Sullivan also said security is integral to the success and credibility of Facebook.
"At Facebook we're expected to build security into our product and will be judged if we don't, and so we need to work with security companies to bring a secure experience to everyone that uses our services," he said.
"We grew up in the wild west of the internet. We learned about carrying our own guns and hiring guards, but I think the internet's changed. I also think expectations of the community have changed. We're seeing much more integrated experiences across devices. We're seeing a lot more mobile." he added.
Sullivan highlighted the vast contrasts in what the internet means and offers to different people by referring to a test Facebook often gets prospective staff to conduct.
"One of the guys on our team has a great interview question for new candidates. When people show up and sit down, he asks them to use this whiteboard and draw the internet. People respond to that question very differently," he said.
"As a technical information security professional you would draw the internet very differently than someone with say a legal background. But if you take a digital immigrant and ask them to draw the internet it's very different to a digital native," he added.
Sub editor, Ben Rossi is reporting live from the RSA Security Conference, 2012 in San Francisco. For live tweets from the event, follow @ComputerNewsME and #RSAC.