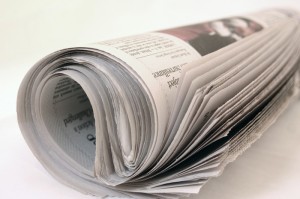 Khaleej Times, a leading newspaper in the United Arab Emirates (UAE), has deployed Riverbed Steelhead appliances across its organisation to improve access to its business-critical applications that are centrally located in its private cloud infrastructure. By opting for the Riverbed wide area network (WAN) optimisation solution, Khaleej Times avoided a bandwidth upgrade that would have caused disruption to its IT services.
Khaleej Times has locations in Dubai and Saudi Arabia. Employees in the Abu Dhabi office were experiencing problems accessing digital publishing applications located in the central data center. The company relies upon publishing applications including DTI Advertising, DTI AudienceReach, DTI Circulation and DTI ContentPublisher, and an ERP system for managing news feeds, editorials and classified feeds.
"Our business leadership is defined by timeliness and quality of content. This was being seriously hampered due to difficulties in accessing documents and files over the WAN," said Mohan Kumar Shetty, systems manager at Khaleej Times. "We considered upgrading our bandwidth capacity. However, we found that the expense would be prohibitive and that it would be only a partial solution since it would not address latency issues caused by distance. In addition, the bandwidth upgrade would have been disruptive to our organisation. That was unacceptable to us."
Instead, Khaleej Times was introduced to the Riverbed WAN optimisation solution by its IT partner, Teksalah. As Shetty recalled, "We were delighted to learn that the Riverbed solution could be implemented in a matter of minutes without causing disruption to our IT infrastructure, and when we tested the appliances we saw an immediate improvement in file download speeds."
With Riverbed Steelhead appliances installed, Khaleej Times has experienced, on average, a 5x improvement in file download speeds. Files that were taking up to 50 seconds to download can now be accessed in less than ten seconds, resulting in improved employee collaboration and productivity.  Khaleej Times has also experienced a 30x increase in bandwidth capacity.
"As a newspaper, time really is money to us, and we cannot afford to have our employees wasting valuable time waiting for files to download. Riverbed has enabled us to maintain our leadership position. We now consider Riverbed to be an essential component in our IT infrastructure, enabling us to achieve our overall business goals," concluded Shetty.