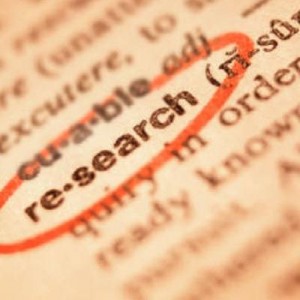 Server shipments in the MEA region exceeded 78,000 units in the fourth quarter of 2011, a 10.3% year-on-year increase, while revenue increased 2.9% to $428 million. This according to research by Gartner.
Dell and IBM had double-digit year-over-year shipment growth, while HP, Oracle and Fujitsu all declined. In terms of revenue, Dell and Fujitsu recorded double-digit growth rates, while RISC and Itanium Unix declined 16.8%. IBM continues to lead this segment despite a 15.2% decline, while HP moved to second position despite recording a decline of 31.2%.
"The Middle East and Africa accounts for about 3% of worldwide server revenue. Server spending in the region declined in 2009 as a result of the global economic slowdown, however growth has been steady in consecutive years," said Nandita Iyer, research analyst at Gartner.
"Despite economic unrest in certain countries in early 2011, the Middle East market ended on a positive note. The oil and gas sector continue to remain the major drivers of IT spend in this region, however other verticals like information technology, banking and financial services, telecom, tourism, and retail will further drive growth as the governments in these countries continue to achieve economic diversification," she added.
In the fourth quarter of 2011, the x86 segment in MEA performed better than the overall server market growth rate with shipments increasing 11.9% and revenue up 13.6% year-on-year. x86-based server sales represented 97% of total shipments, whilst its revenue share increased to 70%.
Cloud and virtualisation adoption is gaining a great deal of attention in Middle East markets. Gartner analysts said demand for richer configurations of rack optimised and blade servers will boost growth in the x86 segment. The x86 blade segment also had positive year-over-year growth with shipments and revenue in this segment increasing 11.3% and 20.6% respectively.
"We expect growth to continue throughout 2012 in the MEA region with cloud and virtualization playing key roles in driving this growth," said Iyer.
"The MEA market is expect to grow 8% by revenue and 6% by shipment in 2012. The Middle East region will benefit from the diversification strategy with the governments trying to promote alternative businesses, and the development of local organizations will help in driving overall IT spending," she added.
The mainframe platform and RISC/IA64 servers saw revenue decline 15.6% and RISC/Itanium Unix servers and mainframes continued to be the weak spot, caused by longer sales cycles and product refreshes. The RISC/Itanium UNIX segment in particular is increasingly facing longer term challenges as many users are looking at alternative platforms.
Amongst the MEA countries, all the major countries such as South Africa and Turkey had positive shipment growth, while in terms of revenue only Turkey posted positive growth year-on-year. The rest of MEA grew shipments and revenue by 5.4% and 6.4% respectively.