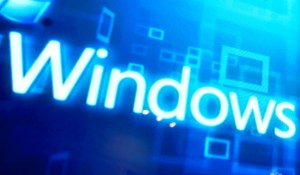 In February 2012 the Anti-Economic Crimes Department of the Dubai Police carried out an enforcement action against a computer and software reseller in the Bur Dubai area. A number of allegedly counterfeit Dell branded Microsoft Windows Certificates of Authenticity (COA) labels were seized.
An out-of-court settlement was recently agreed between Microsoft and the reseller in which the latter admitted that selling loose Windows COA labels infringed Microsoft's IP rights and did not result in licensed installations of the software for the end users, signed undertakings covering future behaviour and paid AED 150,000 to Microsoft in damages.
Dale Waterman, Microsoft's Corporate Attorney for Anti-Piracy for the Middle East and Africa, said the enforcement actions by local authorities were crucial to combating piracy and counterfeiting in the UAE and driving increased awareness about the detrimental effects of piracy.
"Pirated or counterfeit software has an enormous impact upon the software industry. Piracy hurts our honest channel partners who are just trying to earn a living. Partners who must compete with pirates lose more than software revenue; they lose system sales and the opportunity to service those customers over the years. Microsoft is therefore determined to protect its customer, reseller and partner ecosystem from the threat and losses associated with piracy, and to prevent unscrupulous resellers from taking advantage of innocent consumers and gaining an unfair advantage over our honest partners."
Pirated software can also introduce risks to the health of IT security systems. The impact is felt by end-users who unknowingly expose themselves to malware and viruses existing in pirated software, making it easier for hackers to access sensitive information. Such threats have been recently seen in the oil and gas industry, banks and even government websites.
The priority at Microsoft is to ensure that customers have a safe, secure and satisfying experience with their products. Since 2005, more than 400,000 customers have come forward through Microsoft's How to Tell website, offering details about fake software that left their computers infected with viruses and malware.