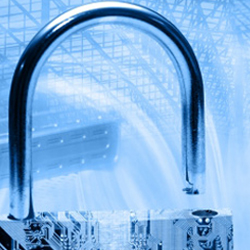 As more companies in the Middle East move towards consolidating their IT security requirements into one integrated solution, global IT security and data protection company, Sophos, incorporating Unified Threat Management (UTM) solution provider Astaro, will demonstrate its best-in-class threat and data protection offerings at GITEX Technology Week 201, the company said.
"Visitors to the show can discover more about Sophos's complete security solutions, including the company's award-winning encryption, endpoint security, web, email, mobile and network access control technologies. Sophos experts from across the globe will present a range of informative sessions covering the latest security threats, with advice on how to overcome the growing security challenges facing organisations today. Visitors will also learn more about the new features and enhancements in Astaro's ASG 8.2, which dramatically improves network performance while providing increased visibility and control over networks," the company said in a statement.
"The Middle East is still a maturing market where businesses are investing heavily in innovative and advanced technologies," said Kamel Heus, Sophos's regional manager in the Middle East. "Larger budgets are being allocated towards implementing superior IT solutions with a heavy emphasis on security.  GITEX is therefore the perfect opportunity to showcase our range of products and services, in particular Sophos Mobile Control and the recently released Astaro 8.2, now providing application control, interactive web reporting, a new authentication agent and the upcoming Log Management." he added.
According to the company, businesses today are at risk from a range of complex and targeted threats especially from across the web. Roaming employees, and in particular workers with non-company owned devices, are increasingly a weak spot when it comes to security. IT network managers rely on multiple user policies and security solutions for endpoint, guest networking, web security and network security.
Sophos together with Astaro delivers coordinated network and endpoint security solutions, layered protection against complex web-based threats and safeguards data across the gaps created by user-owned devices, mobile users and dissolving network perimeters, the company said.
"GITEX is a mandatory event for Astaro. This platform enables us to meet our partners, customers and prospects whilst showcasing our innovations to the swelling Middle East market. This year, not only are we able to present plenty of exciting news, but also demonstrate our recent product enhancements" said, André Scheffknecht, vice president EMEA Network Security.
According to Sophos, it's expertise cuts across simplified systems for small businesses, easy-to-maintain solutions for medium-sized organisations and protecting the complex needs of larger enterprises.  GITEX visitors from across sectors such as education, government, healthcare and telecommunication, and interact with senior local and international management teams who will head to Dubai especially for this important IT gathering, Sophos added.
"Channel partners have been a guiding force for the growth of Sophos in the region and our interaction with them at GITEX will strengthen the common goals to solve increasingly complex security challenges while enabling users to work more flexibly and embrace new devices and applications. Updating existing partners and customers with the latest products and reaching out to new partners and customers is high on our agenda," said Heus.