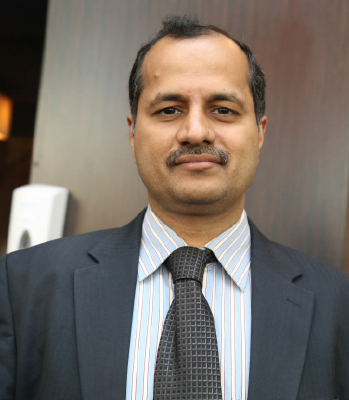 Dubai-based IT services providers Transys Solutions is aiming to capitalise on the digital transformation trend in the region.
"We are a relatively young company but a mature one. All the work we do is as good as that of Tier 1 companies, and we are driving consultation-driven transformation services for our customers. We know the typical pitfalls associated with ERP implementations in the region, which often tend to become cost automation affairs. We avoid this and help customers adopt best practices and transform their businesses. Automation is costly but less painful; transformation is less costly but more painful, which is where we help," says Prabhu Balasubramanyan, Executive Director of the company.
He adds the core strength of Transys, which is a platinum partner of Oracle, is consulting-led implementation of cloud services. "We are the leader in Oracle SaaS solutions with 40 odd engagements, and most of it are first-time implementations in the Middle East. We have won many awards from Oracle and the crowning glory was when we were recognized as the partner of the year for Oracle application services across EMEA."
With the increasing popularity of cloud services, Transys plans to lead the charge and change customer mindset about this new paradigm shift in technology. "Most of the customers buy into cloud, thinking of it as a channel and are still stuck in the on-premise infrastructure. The best way for customers who have invested heavily in on-premise solutions to start the journey to cloud is to with point solutions, and migrate external-facing applications and then build the integration layer. Cloud should be your first choice for any application exposed to a larger number of target audience, because cloud, by default, gives you mobility and analytics," says Balasubramanyan.
Transys, which has offices in the UAE, Kuwait and Kenya with two development centres based in India, plans to expand its portfolio with complementary vendors, especially in the business intelligence space. "We also offer our own mobility platform to mobile-enable any ERP functionality, be it in online or offline mode," says Balasubramanyan.