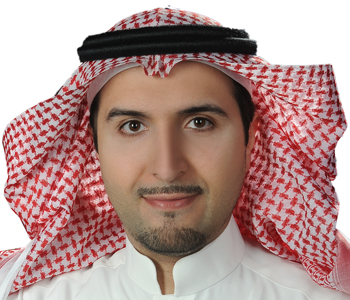 Saudi-based distributor, Al Jammaz Distribution looks to participate at GITEX Technology Week in the future.
According to Asim S. AlJammaz, VP, Al Jammaz Distribution, the event is an ideal place for networking with existing partners and vendors and also an opportunity to meet up with potential new partners and customers.
He says, "It is one of the few exhibitions that I have seen around the world, which is of premium quality. It is a great place to network with people."
Previously as the distributor is based in Saudi Arabia, it hadn't considered participating at the ICT event. However AlJammaz adds, "Today as we expand into newer areas and boost our business, we believe events such as GITEX is an important platform to be present in."
Over the last couple of months, the distributor has signed up with new vendors such as Rittal on the data centre front and has also joined forces with Honeywell for its mobility solutions.
"We believe barcode readers and the solutions around it from Honeywell are significant for verticals such as government.
"We only sign up with brands when we know for sure that we can add value to them. We also look at how the new vendor can complement what we have in our existing portfolio. We like to always enhance our offerings for our systems integrators and partners."
In the coming months, the distributor will continue its focus to help small and medium resellers to develop their business and grow their expertise and know-how, together with its long-term partners such as Cisco and EMC.
"We are focusing on enhancing SME reseller capabilities. Our message to partners is that although the market is a challenging one, IT companies by working together can overcome it. The market is competitive but at the end of the day, they can complement each other. If we take the decision to compete on price alone, I believe everyone will lose. We need to increase our maturity in discussing our business opportunities.
"As Al Jammaz, one of our major objectives is to make the business environment healthier to work in," he says.