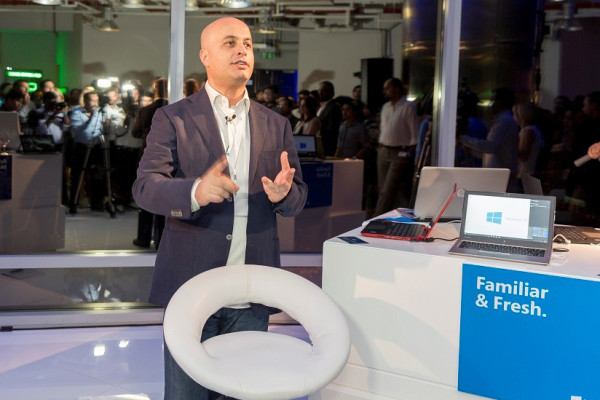 During a launch event held at the Burj Khalifa in Dubai on July 29th, Microsoft has officially unveiled its latest operating system, Windows 10.
The event brought together UAE fans, partners, customers, media professionals and Windows Insiders that were part of more than 5 million from around the world who helped Microsoft with their instrumental feedback in the development of Windows 10.
The celebrations were also part of special events to commemorate the launch of Windows 10 that were exclusive to 13 cities around the world, including Dubai. The event offered experiential demos and an opportunity to meet and interact with the Windows team.
Microsoft announced that Windows 10 is now available as a free upgrade or with new PCs and tablets. Windows 10 includes innovations such as an Xbox app and Microsoft Edge for a familiar, yet more personal and productive experience.
In his welcome speech, Samer Abu Ltaif, Regional General Manager, Microsoft Gulf, said, "Windows 10 ushers in a new era and brings uniqueness to the world of computing. It addresses the tastes and preferences of our customers because it has been built with feedback from over 5 million fans, delivered as a service and offered as a free upgrade. Windows 10 delivers on our more personal computing vision, with a natural, mobile and trusted experience. Along with our partners, we are excited to deliver the best Windows ever, which will empower people and organizations around the world to do great things. We are equally pleased to celebrate this great milestone with our fans who have contributed enormously to the development of Windows 10."
Windows 10 aims to offer one experience that will become available on the broadest range of devices, including PCs, tablets, phones, Raspberry Pi, Xbox One, HoloLens and more — with more than 2,000 devices or configurations already in testing.