Cisco CEO Chuck Robbins launched the networking giant's 11th global Innovation and Experience Centre at its Middle East hub in Dubai, followed by a media roundtable in which he showed his admiration for the UAE's 'unique' regard for technology.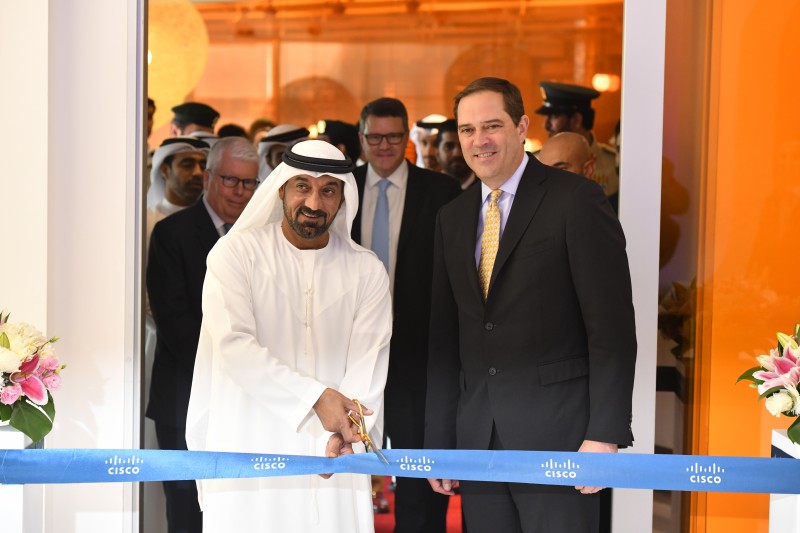 Although a selection of the world's biggest technology vendors have chosen to base their regional innovation centres in Dubai, few have spoken so glowingly of the emirate's plans as Cisco CEO Chuck Robbins. Robbins made it very clear in his early-November visit that the UAE's positive approach to technology, and the way it could help people in the coming years, was truly eye-catching. "The commitment by the leadership in the UAE, and the focus on delivering digital citizen services – the concept of consolidating services and trying to deliver a better experience for the citizen – is happening at a level that we don't see anywhere else in the world," he said.
The centre is part of Cisco's global network of innovation centres, and will work closely with its partner ecosystem to push forward new ideas through the use of its technology. The centre aims to serve as a hub for "open innovation" and will showcase solutions across 24 industries, including retail, hospitality, healthcare and financial services, among others. Visitors will have the opportunity to experience Cisco's solutions applied to real-world scenarios, and will be able to see how technologies including artificial intelligence and virtual reality can positively affect business operations.
Cisco's Dubai Innovation Centre is the firm's 11th globally, and Robbins touched on the possibilities that are open to the firm in a market that has a thirst for technological change. "The reality is that this region and the UAE is a part of the world where we see greater opportunity to drive innovation than in many other parts of the world," he said. "Our new Centre takes a unique approach that will help governments and businesses across the region to develop solutions leading to greater opportunities for citizens and customers in the digital age."
Robbins went on to explain how Dubai's sister centres across the globe had already helped promising startups take their early steps in a cut-throat world, including Berlin-based relayr. Relayr used Cisco's local innovation centre in the German capital to develop an application that connects a range of industrial devices to networks, and has gone from being a two-person company to one that now employs "over 100" people and has benefited from testing their software on the available infrastructure.
David Meads, Cisco's new vice president for the Middle East and Africa region, who moved to Dubai in July to take up the role, said the firm intended to turn the Centre into a fully-fledged incubator in the "next 12-18 months". "Innovation and the transition to digital are high priorities for governments across our region," he said. "The Innovation and Experience Centre is a statement of our intent and illustrates our commitment to the region."
HH Sheikh Ahmed bin Saeed Al Maktoum, chairman of Emirates Airline and Emirates NBD, officially opened the centre with Robbins, and said, "We are keen to cultivate a culture of excellence, innovation, and creativity in our bid to firmly establish Dubai among the most innovative cities in the world. Innovation has become a strategic imperative that not only drives growth for our economy, but also plays a critical role in the pursuit of happiness for citizens, residents, and visitors of our nation. Cisco's decision to base its Middle East Innovation and Experience Centre in Dubai reflects the city's stature as an emerging, dynamic global innovation hub and will support the region's organisations and businesses to raise the bar for innovation."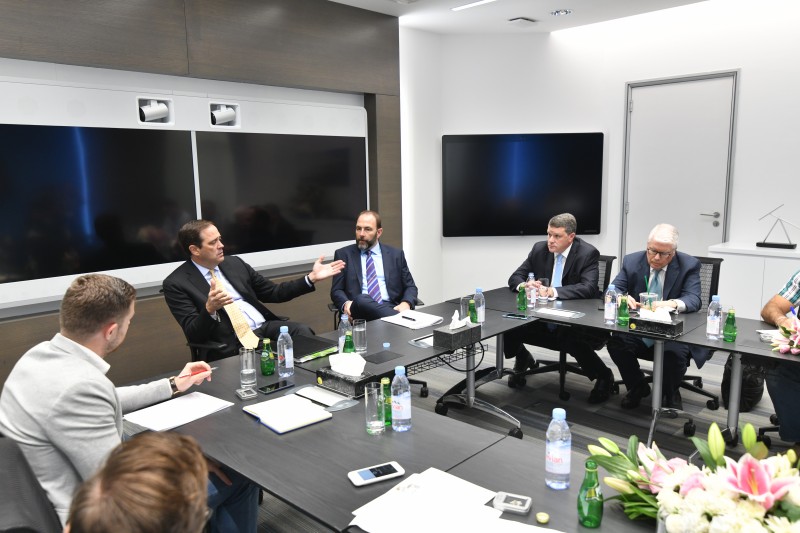 Following the launch, Chuck Robbins hosted a media roundtable, where he spoke highly of the way that the UAE has put technology at the centre of its strategy, and has been committed to making residents' lives easier. "This region fundamentally believes that technology has to be part of everything that it does in the future. Every industry, whether it's transportation, healthcare, education or financial services, will be transformed by technology. This centre creates an ecosystem of partners where people can come in and build technology on top of this platform.
"The UAE has a digital vision, but normally government visions don't come with real execution. We bring the processes, products, services and use cases. The plan has to come from the country, and the UAE has an excellent plan, so it's easy to work with. The leadership here has such a focus on citizen happiness, and acknowledges that technology will be involved in everything, which is unique to other countries."
Chuck Robbins touched on Cisco's transition from being a successful IT box seller to one that would have to adapt its ecosystem and technology to the era of software-defined networks. "Over the last few years, we took several thousand engineers and rewrote our enterprise operating system to a modern data model structure with APIs," he said. "We have APIs exposed in our collaboration architecture, in our security portfolio. All of this technology now has the ability to be a platform from which you can build stuff. A lot of what you're seeing is based on that new technology that's been built. We've driven initiatives around analytics that are coming out of the network. The network effectively sees everything and we want to give our customers the ability to extract data from the network at the moment it has value. We've also built an automation layer, which is all built on a modern architecture, so that's what you're seeing here in the Innovation Centre."