French manufacturer of advanced computing, 2CRSI, conducted its first end user event for the Middle East region.
The event was associated with Looppe Technology (Indirect partner) and Sariya IT distribution (Direct partner) and was focused on educating attendees about their full range of products and solutions with special focus to HPC and rugged/Fanless computing.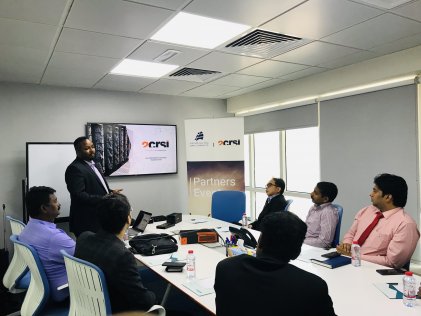 Mathialagan Mohan, Technical head, 2CRSI ME, said "End user events are part of enablement program to create awareness that environmental and social aspect are the key aspects in building IT. Once in operation, the focus lies on energy efficiency and longevity. We as 2CRSI, have taken computing to next level. Our edge computing is Fanless and designed for durability, reliability and easy maintenance. It still provides an astounding performance and excellent connectivity options for a Fanless product."
"We are excited to work with partners like Looppe technology who understand the importance of addressing customer issues. This session was very productive with active participation of our end users and helped us to understand their current problems," he added.
2CRSI will be exhibiting at GITEX, from 6th to 10th October, in Hall 8 Booth: C32, DWTC.