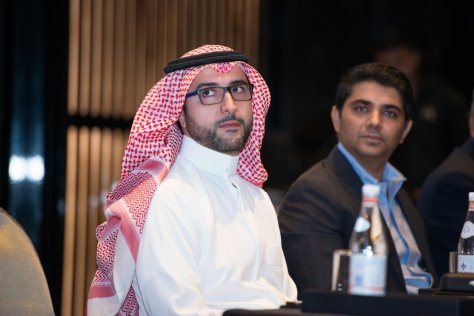 Awingu, the Gartner Cool vendor in 'Unified Workspaces 2017', has announced a distribution agreement with AlJammaz Cloud, a business unit of AlJammaz Technologies and Distribution with headquarters in Riyadh, Saudi Arabia and coverage across the Middle East region.
Awingu's unified workspace solution provides businesses of all sizes with a highly secure browser-based workspace solution. Awingu aggregates all company files and applications, including SaaS and Windows programmes into one secure online workspace. This workspace can be accessed using any device through the browser, allowing for a secure, simple and cost-effective way for companies to implement remote access and Bring Your Own Device (BYOD) policies.
Awingu differentiates itself in the market by its ease-of-use and ease-to-install features. Deploying Awingu in an existing IT environment can be finalised in as little as one hour. Furthermore, Awingu brings businesses additional security and compliance enhancing features such as a built-in 'multi factor authentication', full usage insights, anomaly detection, SSL certificate generation and so on.
"Awingu is used by businesses to increase security and compliancy, while reducing costs and improving productivity and mobility. With this in mind; the VAD is well positioned to drive value creation in the Middle East markets," said Walter Van Uytven, CEO Awingu.
As the leading cloud distributor in the Middle East region, AlJammaz' focus is to identify, aggregate and distribute cutting-edge cloud technologies and best-of-breed DaaS (Workspace as a Service) suite for its channel partners and their customers,
Asim Saud AlJammaz, CEO of AlJammaz, said, "Our objectives include helping and enabling our channel partner in the Middle East to transform and join the cloud era with hybrid cloud approach by adapting unified on premise and in cloud solutions."
He added, "We are very proud to partner with such an innovative leader such as Awingu in the Middle East region. We are always looking for disruptive cloud technologies and Unified Workspace Solution are ranking high on our partners' agenda. We are convinced that Awingu will add significant value to our partners' product and solutions offerings."